10 Best Barcode iPhone Applications
We have always been skeptical about the quality of barcode applications that are available in the App Store. There are too many of them around but so many of them are worse than junk. Thankfully, a few developers have gotten it right, so you can scan barcodes properly on your iPhone. These apps make shopping a whole lot more fun. If you are looking for barcode iPhone applications that work, here are 10 apps you should try: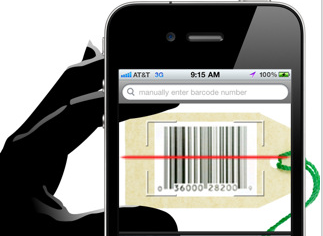 Barcode Scanner: a pretty useful tool for price shopping. Just scan products to get pricing information on them. Supports multi-vendor searching.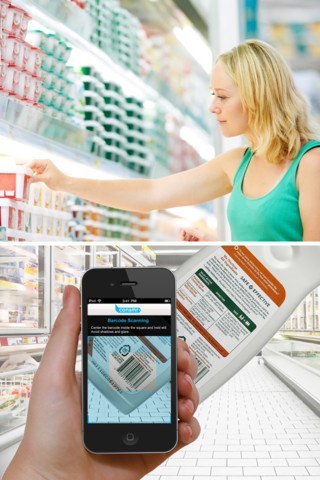 Consmr Barcode Scanner: a powerful product guide for iPhone. It lets you see product ratings, reviews, and other useful information. You can scan product barcodes, filter using tags, and use Facebook to get recommendations.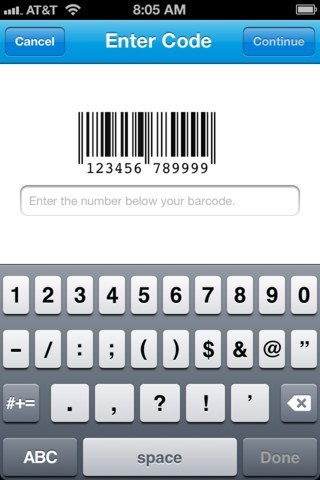 NeoReader: a universal barcode scanning application capable of reading QR, EAN, UPC, and Data Matrix codes. It is fairly reliable too.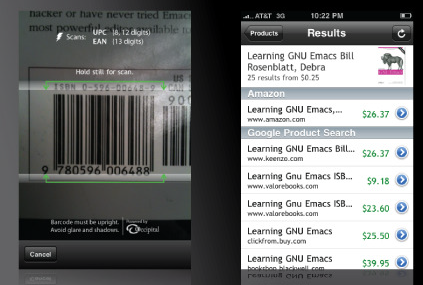 RedLaser: one of the best barcode scanners for iPhone. Scans UPC, EAN, and UPC-E barcodes and lets you compare prices using Google Products and Amazon.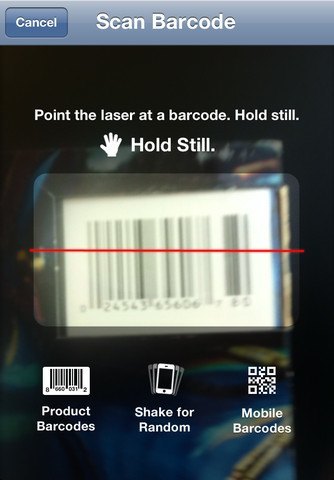 ShopSavvy: this is a handy tool to find the products you need at the prices that work for you. It has a pretty decent barcode scanner and gives you access to local deals and sales.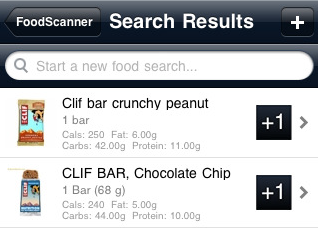 FoodScanner: a great tool for those who watch their diet closely. Allows you to scan UPC barcodes on the foods you eat and lets you know how much calorie you are taking in.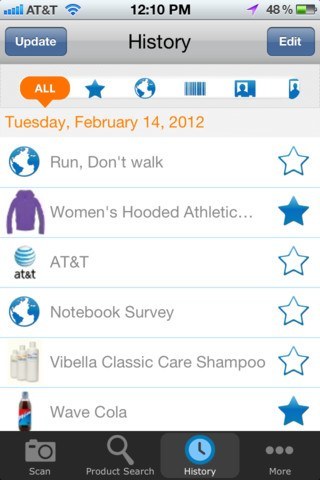 AT&T Code Scanner: a free scanner that handles UPC, QR, and Data Matrix barcodes. You can use this to compare product prices, view mobile sites, and do a whole lot more.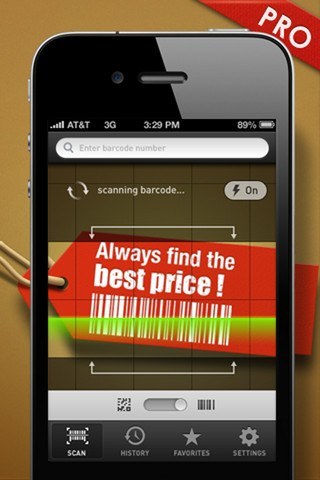 Quick Scan Pro: this app reads UPC, EAN, ISBN, and other commercial barcodes. It offers price and product search features to. LED light option while scanning is available.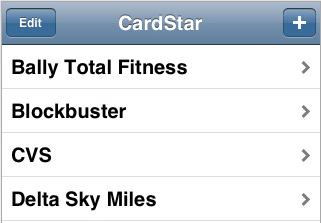 Cardstar: a cool free barcode scanner that could come in handy stores. It's a useful for storing your store cards info and rewards.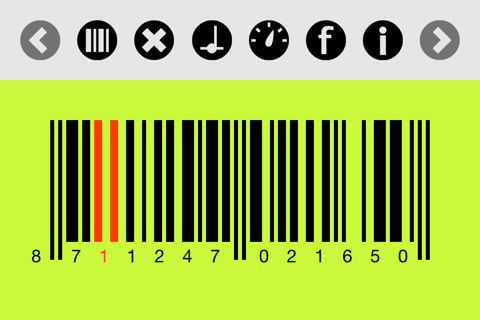 Barcodas for iPhone: a unique barcode scanner that makes music patterns out of scanned ean and UPC barcodes. It makes shopping for products a whole lot more fun.
There are plenty of other barcode readers available for iPhone. These 6 performed in the most reliable fashion in our tests. What's your favorite barcode application for iPhone? Please add your suggestions below.
[*Updated: May 2012]
People who visited this article also visited:
Currently trending posts:
*aff links used in some articles to fund our operations (disclosure page).