Apple Responds To iPad Heat Issue, iPhone 4 Explodes?
1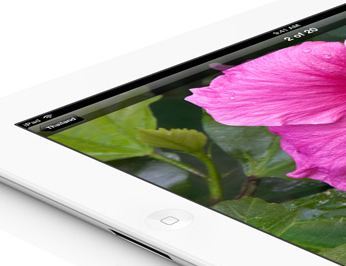 Apple has very high expectations for the new iPad. The company has sold millions of these tablets already and will sell a ton more in the upcoming months. So it is not a surprise that Apple has released a statement to get ahead of the talks of the new iPad overheating. An Apple representative had this to say about the new iPad and its heating issue:
Trending iPhone, iPad apps:
The new iPad delivers a stunning Retina display, A5X chip, support for 4G LTE plus 10 hours of battery life, all while operating well within our thermal specifications … If customers have any concerns, they should contact AppleCare.
Of course, thanks to the test by the site Tweakers.net, we know that the new iPad does get hotter than the iPad 2. During the test, the iPad 3's hottest point was 92.5 degrees Fahrenheit. While it sounds quite hot, it is well withing the Apple's limits. Apple has had the tendency to ignore problems of this type in the past. It has gotten ahead of it with the above statement. Not everyone will be concerned with their tablets getting a bit warm. Those who do will have a chance to figure the issue out with Apple's customer support team.
The new iPad may get a bit warm, but we have not heard stories about it exploding all of a sudden. Exploding iPhone stories have been around for quite some time. The latest one belongs to a 51 year old woman who told Mashable her iPhone 4 burst into smoke inches from head. There is no need to be alarmed on this issue though. While we have heard a few similar iPhone stories in the past, the issue does not seem to be widespread. Apple has not responded to the story yet. It will be interesting to see how the company handles this.
Have you got a horror story about your iPhone and iPad? Please share…
**Disclaimer: Our articles may contain aff links. As an Amazon Associate we earn from qualifying purchases. Please read our disclaimer on how we fund this site.
You may want to see: