Nokia N900: The Next iPhone Killer?
5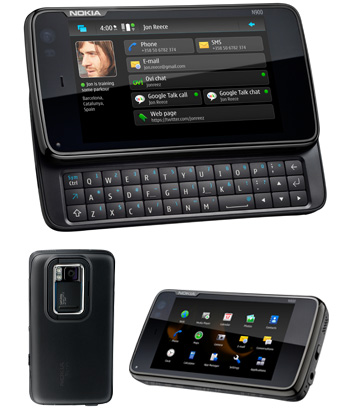 Nokia has been trying to kill the iPhone for a while now. N95 was an early attempt by Nokia to beat the iPhone in the smart-phone game. The device was certainly powerful, and it did gather momentum in Europe, but iPhone had more momentum in the U.S. and flaws such as poor battery life doomed N95. Since then, Nokia has been coming up with better, more powerful phones on a consistent basis and none have managed to establish themselves as an iPhone killer. So if you are Nokia and want to keep dominating the smart-phone market, what would you do? You change your strategy. Nokia N900 is a new digital powerhouse that is designed to take on the iPhone in more areas than one.
Trending iPhone & iPad compatible gadgets:
Nokia N900 uses a flavor of Linux operating system to give you a PC like experience on your smart-phone. It also comes with 32 GB on board storage and 1 GB of app memory. But more importantly it comes with a 5 MP video camera that you can use to take killer still photos and clear videos on the go. Here are a few other features that you get with N900:
Sliding QWERTY: awesome for texting.
Memory Expansion (SD): up to 48 GB
GPS: just like most top phones on the market.
TV out: watch your videos on your TV with a Nokia cable.
VOIP: you can now make VOIP phone calls right from your phone.
There are plenty of other things to be excited about with this phone (see the full specifications here). Watch the video after the break for a quick preview.
So will Nokia N900 kill the iPhone? After all, it is a powerful phone and does look like a mini-PC. At the same time, it's priced at 400 pounds. That's a lot of money for a smart-phone. We also don't know how the battery life would be. You can have the best phone in the world but if it can't hold battery charge for more than an hour, it's useless. So the jury is still out on N900. Great looking phone but too many unknowns at this point.
Your turn: will you buy N900?
**Disclaimer: Our articles may contain aff links. As an Amazon Associate we earn from qualifying purchases. Please read our disclaimer on how we fund this site.
You may want to see: