5 iPhone Compatible Bluetooth Music Tesla Coils
0
Tesla coils are great for science demonstrations. There are plenty of powerful ones that can put on a show but simply take too much space to fit on a desk. Here are 5 compact Bluetooth tesla coils that combine with your phone to play music:
Tesla Coil 10 MAX: one of the most impressive Bluetooth tesla coils of this size. It has two knobs for adjusting power and frequency. It doesn't require an adapter, so you can plug it directly into 110v or 220v. It also plays Square Wave music.
Touchable Desktop Tesla Coil: a touchable tesla coil with Bluetooth that turns your music into a lightning show. It is plug & play. Just attach the discharge needle, and you are ready to go. It has a stereo mode too!
Jzent Bluetooth Tesla Coil: this compact Bluetooth tesla coil creates impressive arcs up to 13cm. It has two knobs to adjust power and frequency. It plays Square Wave music.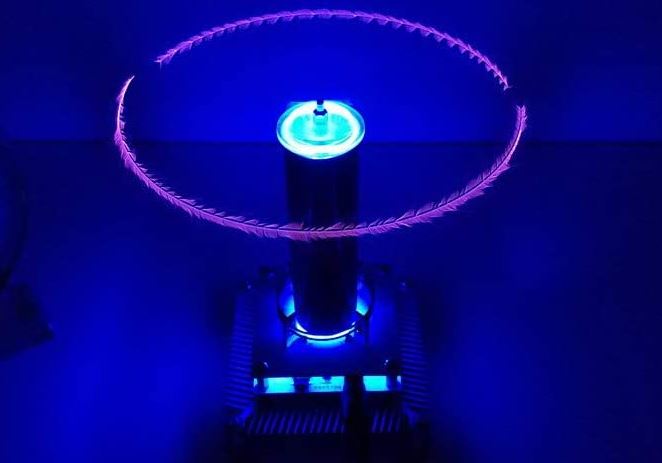 Joytech Music Tesla Coil: this Bluetooth tesla coil can play any type of music. It can light up gas tubes and bulbs. You can also use it for timelapse photography.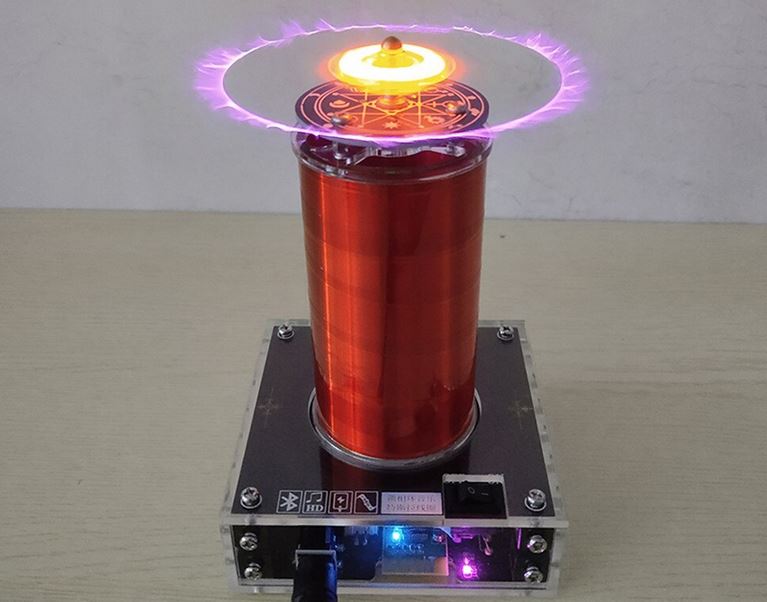 PLL SSTC Tesla Coil: a Bluetooth 5.0 solid state tesla coil. It can be used with accessories such as ion windmill to put on a show. It can play any music format.
Stay tuned as we will cover more smartphone connected tesla coils here in the future.
**Disclaimer: Our articles may contain aff links. As an Amazon Associate we earn from qualifying purchases. Please read our disclaimer on how we fund this site.
You may want to see: