15 Best Astronomy Apps for iPhone & iPad
31
Also check out:
Watching the stars at night is a lot of fun. It is even more so when you know what you are looking at. You can now use your smartphone to learn about the objects in the sky, view star maps, find dark skies, track the best conditions for stargazing, learn about exoplanets, and even find your favorite celestial objects with augmented reality. Here are 15 astronomy iPhone apps that help you explore the objects in the sky like a pro:
Popular Astronomy Apps for iPhone & iOS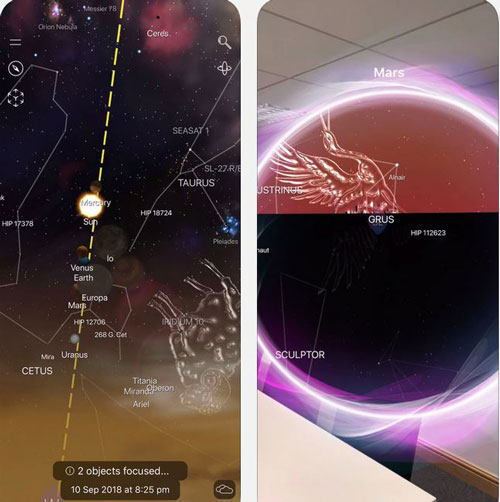 Night Sky: this iOS astronomy app helps you identify stars, planets, constellations, and satellites. You can also identify celestial objects on your Apple Watch with AR. The app gives you an animated view of the sky above you from sunset to sunrise.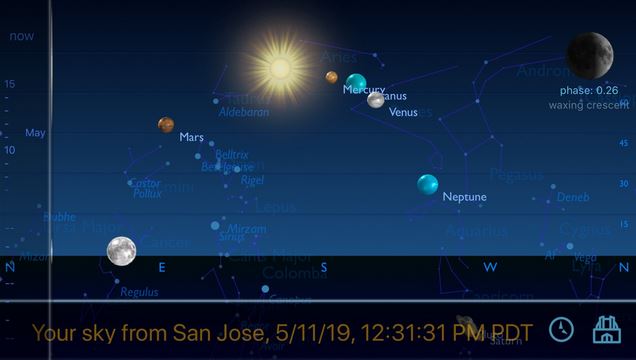 Distant Suns: Distant Suns covers hundreds of thousands of stars and planets and helps you explore the sky right on your iPhone. It is GPS aware and shows current weather patterns, stories behind each constellation, and more.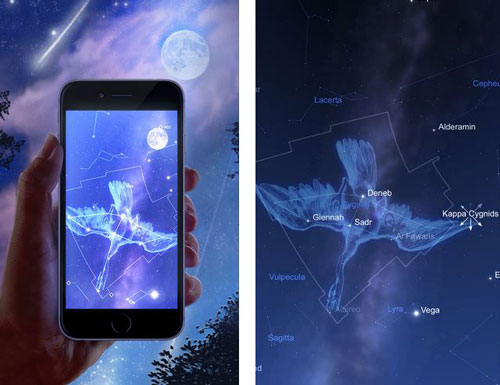 Star Chart for iPhone: Star Chart is an iPhone astronomy app that puts a virtual star chart in your pocket. Just point the app to the sky to find out what you are looking at. It calculates in real time the location of each star, planet, and moon visible from earth.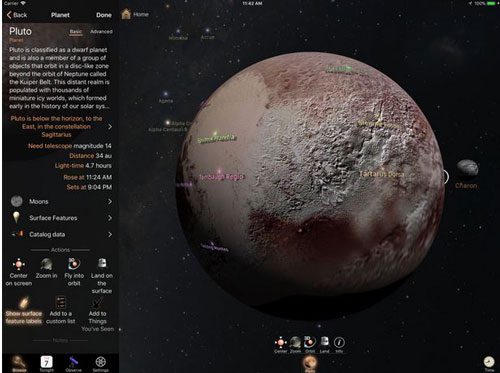 Luminos: a premium astronomy application that covers millions of celestial objects. You will be able to use it to learn more about objects in the sky, identify stars, travel through time, and watch the solar system in motion.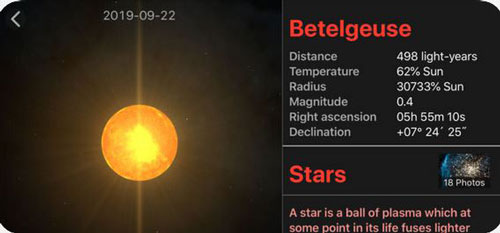 Stellar Tour: an augmented reality stargazing app for iPhone that shows you what you are looking at in the sky. It can show constellations, stars, exoplanet systems, galaxies, nebulae, planets, moons, and more.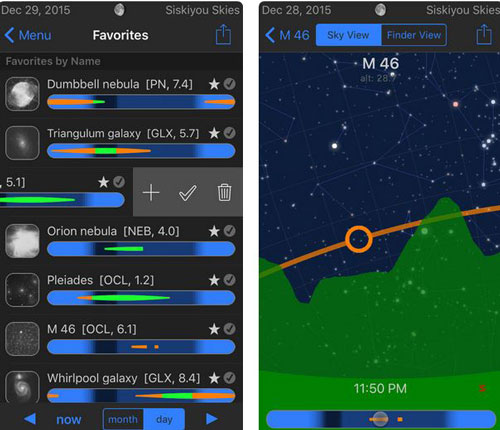 Observer Pro: a wonderful app for astronomy planning. It covers over 14,000 deep sky objects and charts to help you locate celestial objects.
Scope Nights: an astronomy weather and dark sky map for those of you who would like to take your telescope out for stargazing. It has forecasts for up to 10 locations worldwide and up to 10 nights ahead.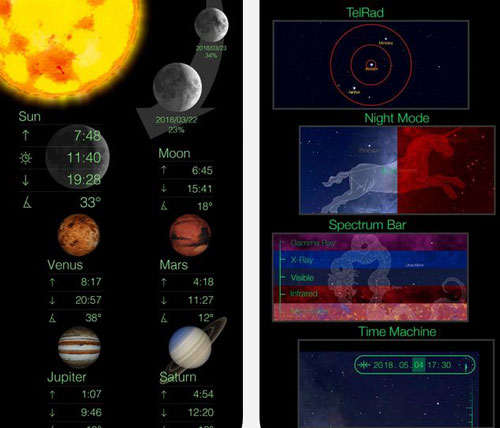 Star Walk: Star Walk reminds me of SkyScout. It's a cool iPhone app that will show you what you are looking at in the sky. It also comes with plenty of other features to help you take your game to the next level.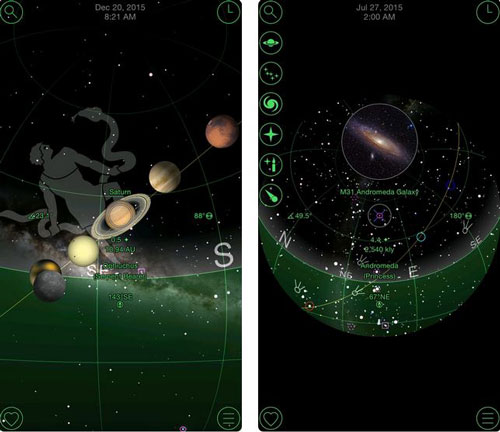 GoSkyWatch Planetarium: GoSkyWatch Planetarium is wonderful application that helps you locate and identify planets in the sky. If you are into astronomy, you are going to have a lot of fun with the star finder and other features available with this app.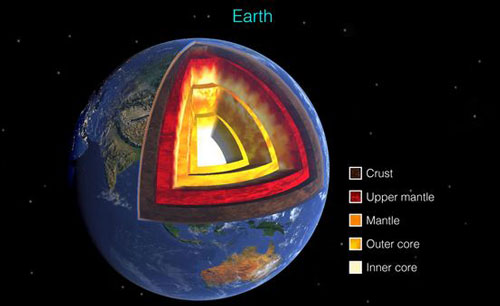 Solar Walk: Solar Walk 3D lets you play with the objects in our solar system right on your iPhone. It lets you explore the planets and find out all kinds of information about them.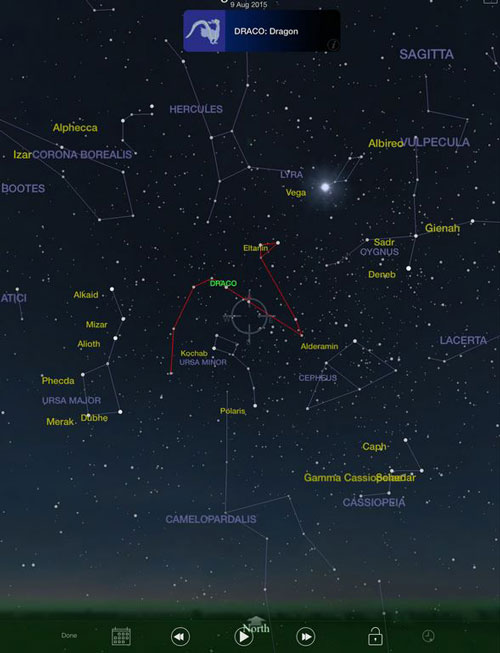 Pocket Universe: Pocket Universe is another cool iOS stargazing app that lets you navigate the stars and learn new things about this field. It has an augmented reality mode and can track the ISS.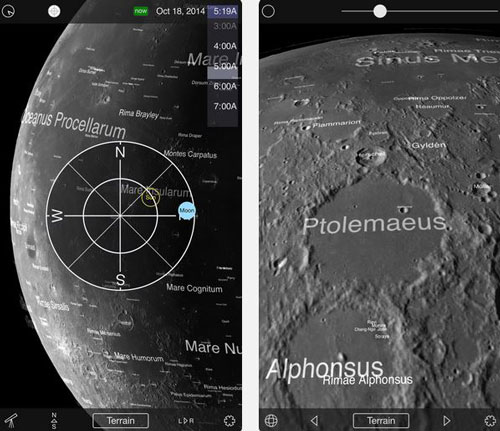 Moon Globe: Moon Globe is a wonderful app that lets you explore our moon to your heart's desire. Great tool for astronomy students and moon enthusiasts.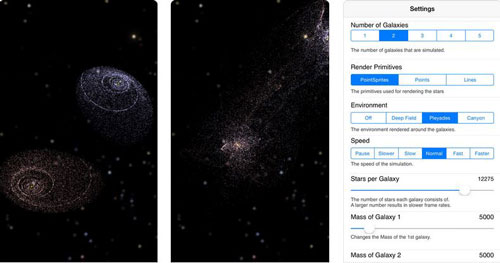 Galaxy Collider: a guilty pleasure but Galaxy Collider shows you what happens when galaxies collide in the space. You can now watch one of most breathtaking events in our universe right on your iPhone.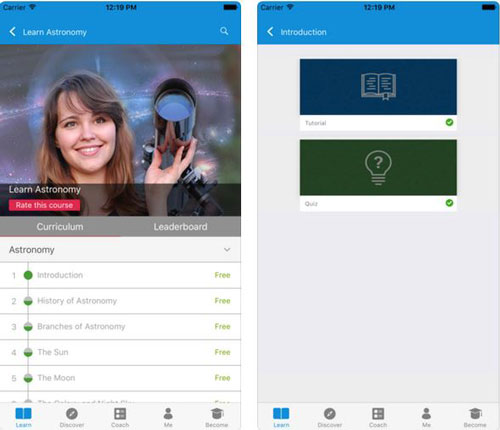 Learn Astronomy: this is a wonderful iPhone astronomy app for students. It has an AI coach, bite sized lessons, and quizzes to teach your kids more about the stars.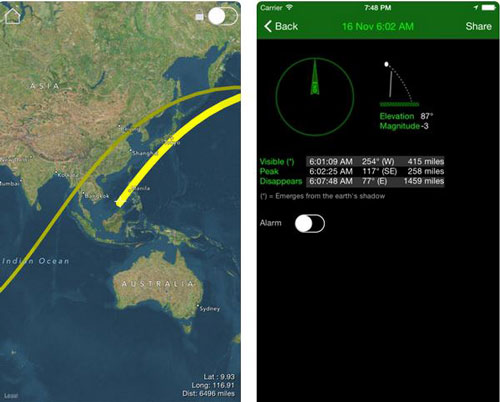 ISS Spotter: an ISS spotting app for iOS. It makes it easy to spot the International Space Station and also shows the the forecast of visible passes.
What are your favorite astronomy apps for iPhone?
**Disclaimer: Our articles may contain aff links. As an Amazon Associate we earn from qualifying purchases. Please read our disclaimer on how we fund this site.
You may want to see: