Digital King Mounts: How To Add a Lens to iPhone Camera
0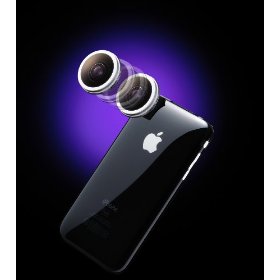 The present and the future are all about videos and photos. People are involved in multiple social networks these days, and they are constantly uploading videos and photos to their accounts to share decent content with their friends and followers. Just like any other top smart-phone, Apple comes with a capable camera that lets you capture videos and somewhat decent photos on the go. If you are new to photography, you probably not going to do too much tweaking with your iPhone camera. But there are tools and apps that can help you get more out of your iPhone camera. Take Digital King iPhone lens mounts. These mounts are designed to give your iPhone camera more power and enable you to take better quality pictures on the go.
Digital King lens mounts are manufactured by Toda Seiko and give your iPhone camera the boost it needs to take wide and macro photos on the go. Your iPhone camera is very capable as it is but lets be fair. Apple still hasn't gotten it right with iPhone camera. We all know that iPhone 4 is on the way with a much better camera. But even that is not going to be perfect. That's why it's nice to have the option to add a lens to iPhone camera to enhance its capability. Currently, 2 different flavors of Digital King lenses are available for iPhone. Depending on the type of picture you want to take on your iPhone, these kits lets you mount lenses on your iPhone camera and save yourself some headache on the road.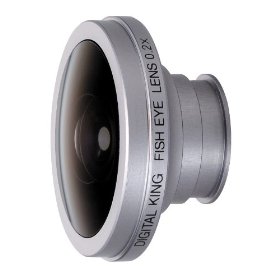 Here are the lenses Digital King has to offer for iPhone:
As the above names suggest, we are essentially talking about 3 iPhone lenses here. The first kit offers you a versatile wide and macro lens for the road. It's like fitting 2 lenses into one. The second kit is a bit more pricey but does include a 180 degree fish-eye lens for your iPhone (video after the break).

What I like about these lenses is the fact that they are very easy to install, and they don't damage your iPhone in any way. The magnetic mount system enables you to remove your lens when you are done with it without having to wrestle with your phone. The glass quality is high and the aluminum body is what you would expect from a decent lens. These lenses are not heavy or huge by any means, so they don't make life inconvenient on the road.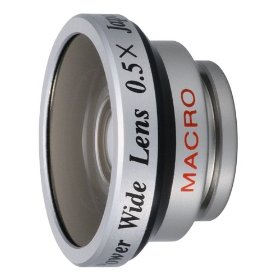 Should you get these lenses? It really depends on what you want to do with your iPhone. If you want to carry your DSLR with you even after getting one of these lenses, you are probably better off saving your money. But if you are serious about using your iPhone camera as your main tool to take pictures on the road, these lenses can come in handy. They are not that expensive either.
Your turn: how's been your experience with these lenses?
**Disclaimer: Our articles may contain aff links. As an Amazon Associate we earn from qualifying purchases. Please read our disclaimer on how we fund this site.
You may want to see: