12 Must See iPhone Apps for Medical School
0
In order to pursue a career as a doctor, students need to complete 4 years in college and a few more years in residency. Getting admitted to a prestigious medical school and passing the tests with flying colors takes a lot of studying. These 12 iOS apps for medical students can help: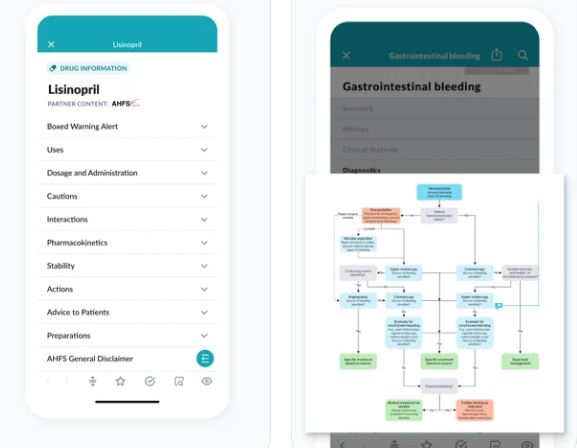 AMBOSS Medical Knowledge: an iPhone app for medical students and clinicians that lets them find answers to their questions fast. It helps them make the best decisions with diagnostic flowcharts, management checklists, drug dosing, and clinical calculators.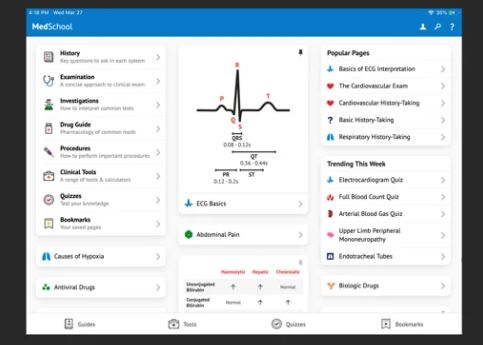 MedSchool: an OSCE iPhone app with flash cards, quizzes, guides, and tools to make life easier for medical students. It has drug guides for more than 500 medications. It serves as an encyclopedia for symptoms, test findings, drugs, and diseases.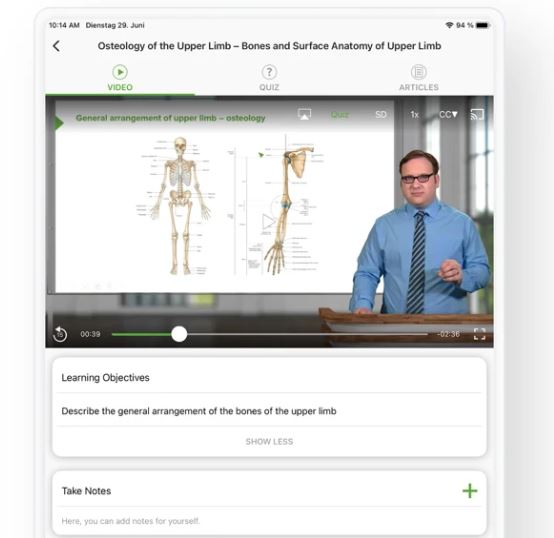 Lecturio Medical Education: an iPhone app for medical students that gives them access to over 6500 videos covering anatomy, physiology, pharmacology, and other topics. It comes with interactive 3D anatomy models. It has tests for preparing for USMLE and NBME exams.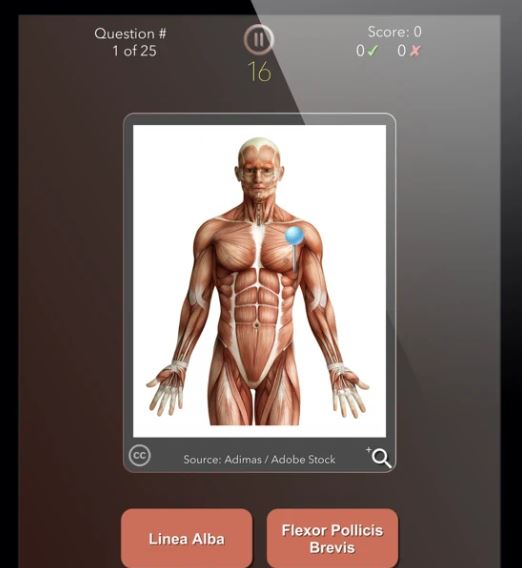 Anatomist: an anatomy quiz app with over 100 quizzes and 3500 anatomy and pathology questions in 26 sections. Lets you study without an internet connection.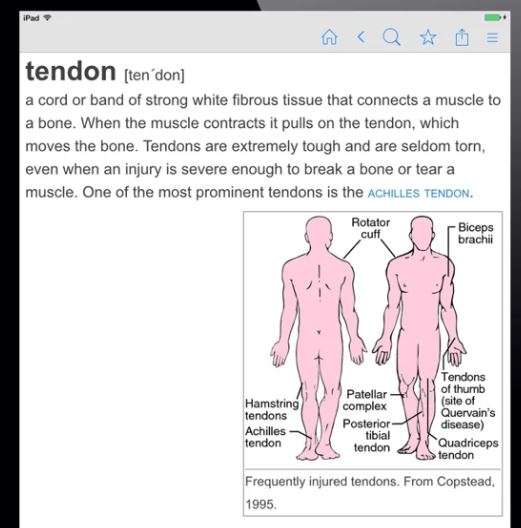 Medical Dictionary: comes with medical definitions for more than 180k items. It has over 50k audio pronunciations and 12000 images. It covers anatomy, dentistry, drugs, treatments, pathology, and nursing concepts.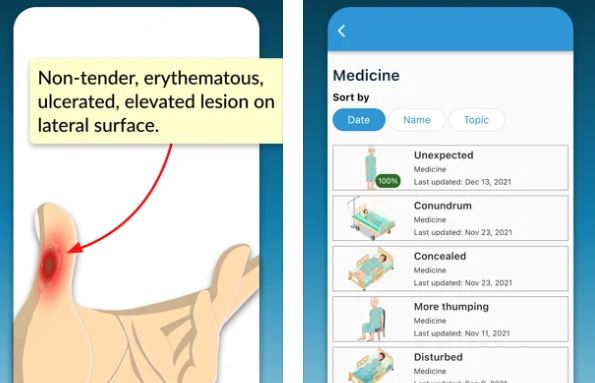 Prognosis: an iPhone app for medical students, nurses and practicing doctors with interactive clinical cases to improve their diagnostic skills. It prepares users for real world scenarios.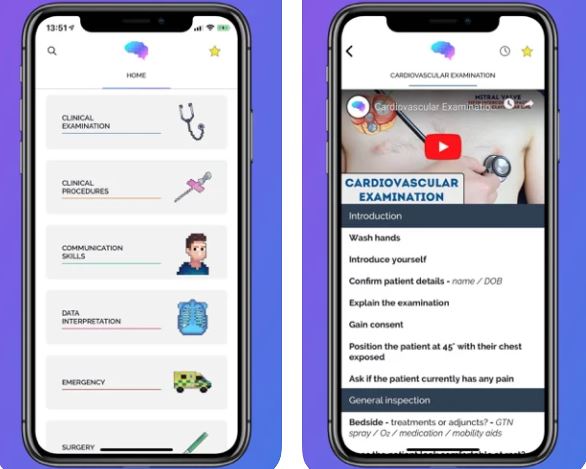 Geeky Medics: this app comes with OSCE guides and video demonstrations to make the learning process easier. It teaches you how to interpret ECG, ABG, CXR, AXR and a  whole lot more.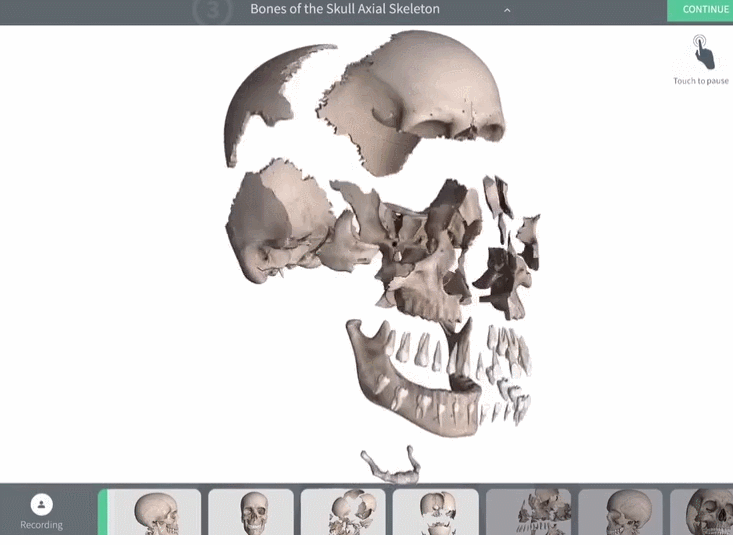 Complete Anatomy: this anatomy app for iOS serves as a complete guide to the human body. It has thousands of interactive structures. It has 28 microscopic anatomy model and an AR mode. It also has over 15000 clinical videos on cardiology, orthopedics, and dentistry.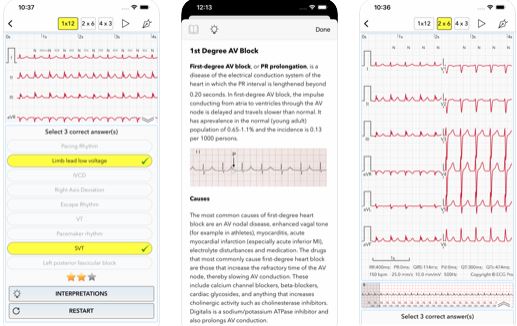 ECG Test: this app comes with over 1000 samples to test and improve your ECG interpreting skills. It uses real patients' ECG recordings.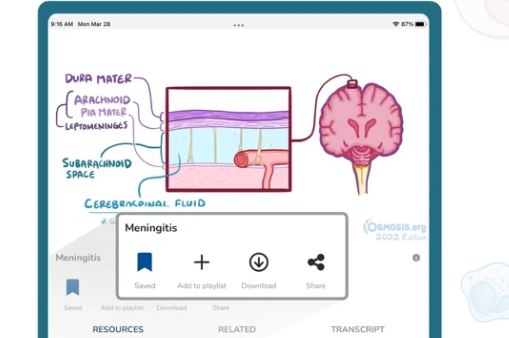 Osmosis Med Videos & Notes: a learning platform that prepares students for topics they will have to master in medical school. It has over 2000 videos and thousands of flash cards & Q&As.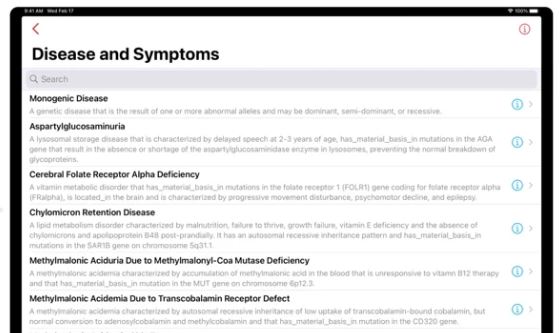 Smart Medical Reference: this medical reference app covers 4500 drug terms, over 500 lab values, and indications of common imaging tests. It also has lots of commonly used clinical calculators. It covers 12000+ disease and symptom names.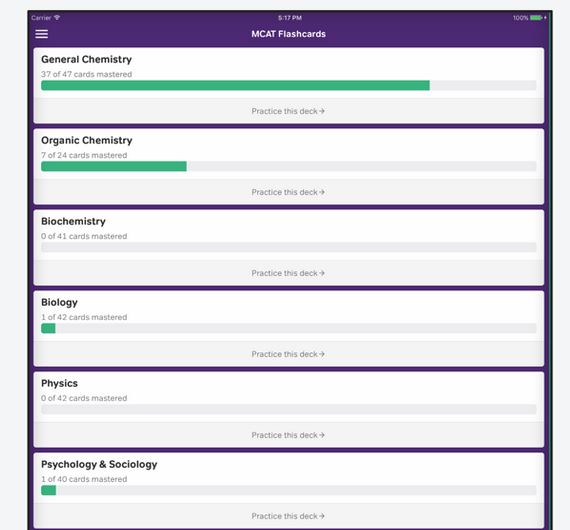 MCAT Prep: an MCAT iPhone app with flashcards covering chemistry, biochemistry, biology, physics, and psychology. It is designed to quiz you on the concepts you need to be familiar with for your medical school.
Have you found better iPhone apps for medical students? Please share them here.
**Disclaimer: Our articles may contain aff links. As an Amazon Associate we earn from qualifying purchases. Please read our disclaimer on how we fund this site.
You may want to see: