17 Must See iPhone Filmmaking Kits
0
The latest iPhones are already very powerful cameras capable of capturing amazing photos and videos. With the right mobile video gear, you can attach your microphone, lights, and other accessories to do more with your smartphone. Here are 17 iPhone filmmaking kits you don't want to miss: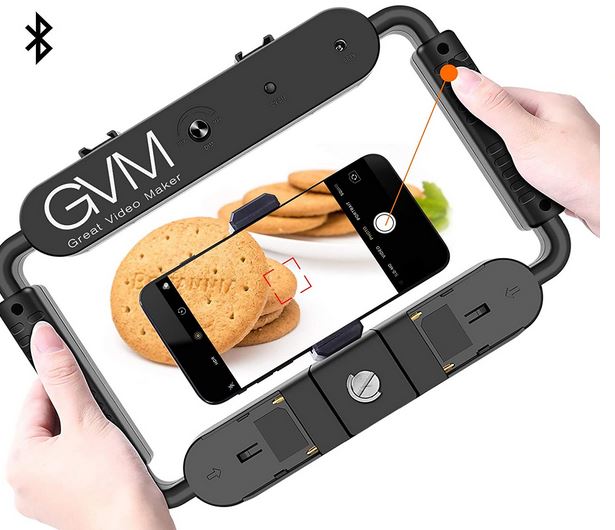 GVM LED Ring Light Rig: a mobile video rig and stabilizer with a LED ring light built-in. It has 2 filters for you to choose from. You can power it with a DC adapter and Sony F550 battery.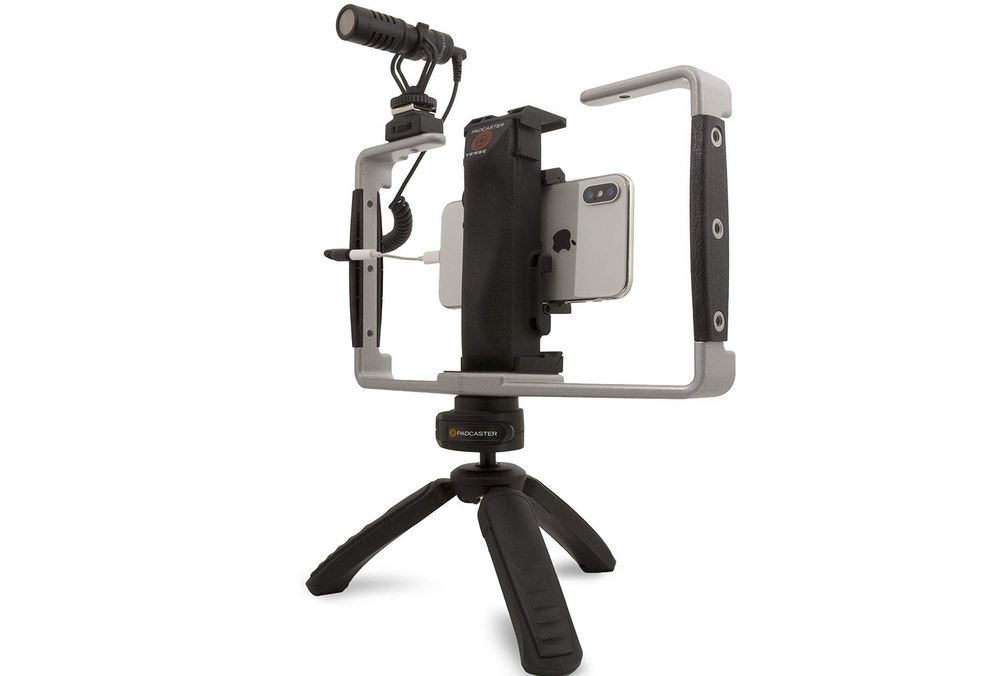 Padcaster Verse Mobile Media Kit: an iPhone filmmaking kit with a rugged grip, microphone and power bank. It comes with 12 standard threads, G-Pod ball head tripod, and 4 cold shoe mounts.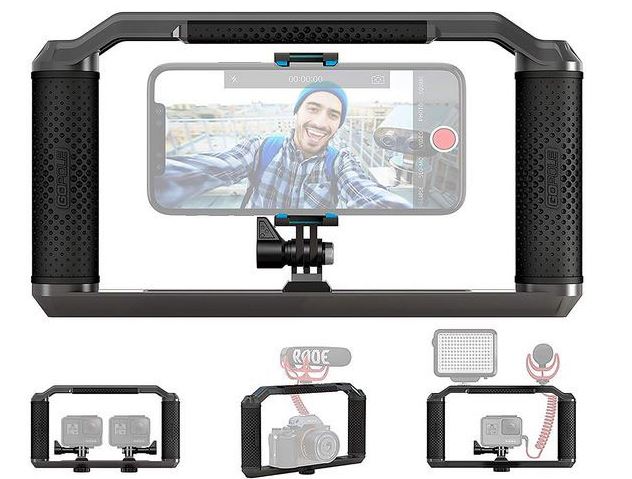 Triad Grip: this smartphone filmmaking rig has 3 shoes and 2 x 1/4″-20 attachment points for your lights, video monitors, and mics. It has matrix grips on the side and top of the frame.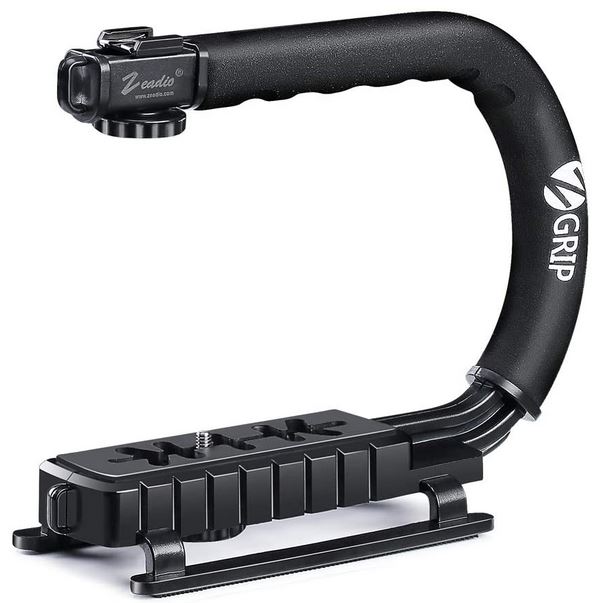 Zeadio Stabilizing Handle: a handy tool for low angle filming with your phone. It works with any camera that works on a 1/4-20″ interface. It has a hot shoe connector and can work on your tripod.
Movo SmartCine: a smartphone video rig with built-in stereo microphone, LED light, and lenses. The grip is adjustable to fit smartphones between 2.2″ to 3.8″. You also get an on-board switch and low-cut filter on it.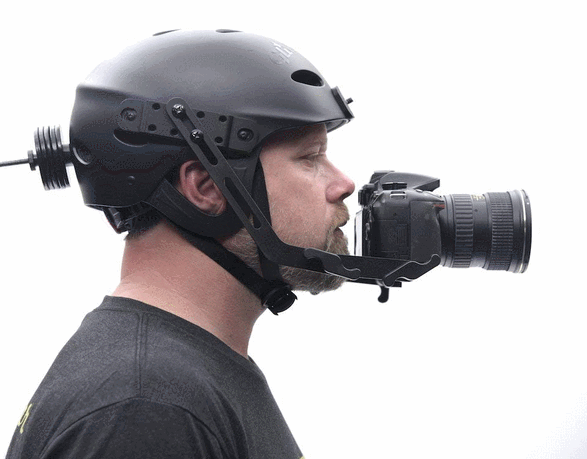 Glide Gear POV 100: a helmet rig for smartphones and DSLR cameras. It lets you capture video hands-free. You get 9 counter weights for heavier cameras. This is recommended for cameras under 3lbs.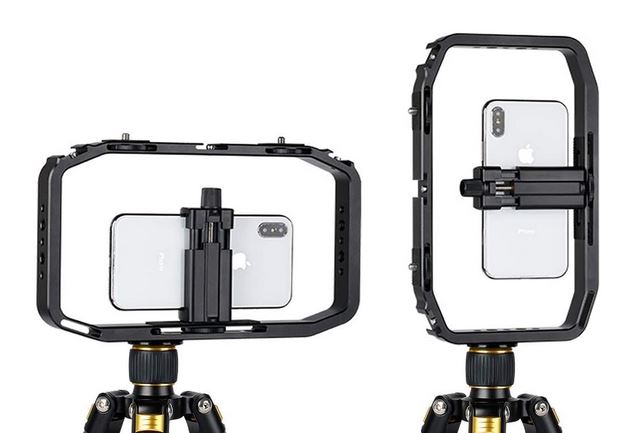 ULANZI Metal Smartphone Video Rig: an affordable smartphone filmmaking kit with a clamp that fits most phones on the market. It has 3 shoe mounts, so you can attach lighting and microphone attachments.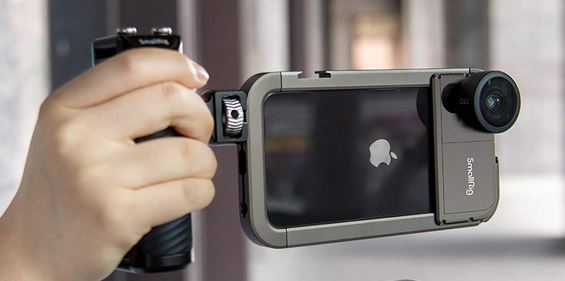 SmallRig Mobile Video Cage: a smartphone video rig with cold shoe mounts and lens mount for iPhone. It comes with multiple 1/4″-20 threaded holes on all sides for attaching all your favorite accessories. Its hollow-out design prevents any signal interference.
Beastgrip: a universal filmmaking kit for iPhone with removable lens mount and modular design. It has five 1/4-20 threaded mounts for attaching your slider, stabilizer, and other accessories.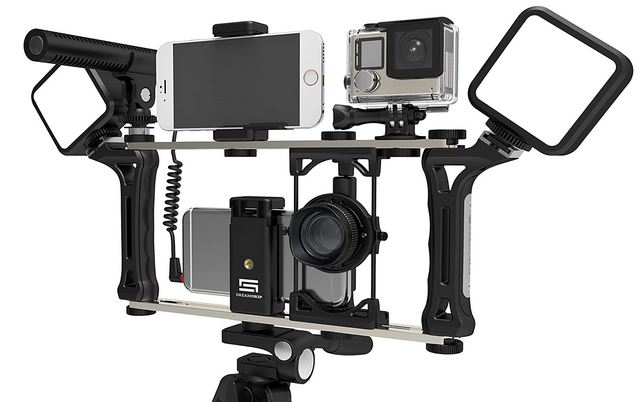 Dreamgrip Evolution Pro: a modular transformable mobile rig for smartphones and action cameras. It comes with a universal clamp holder to accommodate a wide variety of phones. It can be used mounted on a tripod or handheld.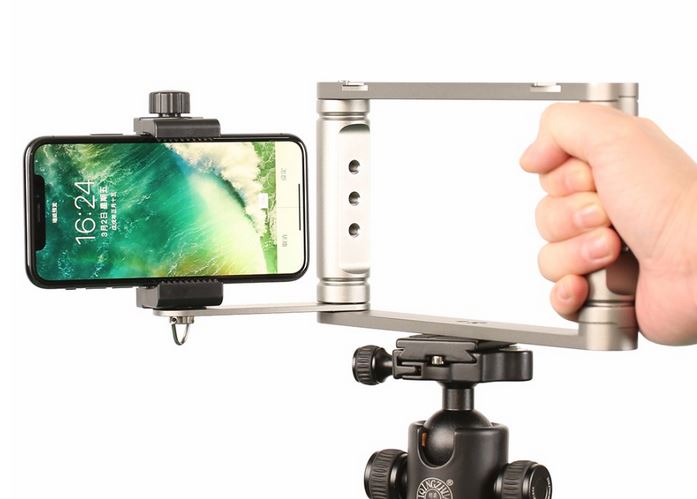 SETTO Smartphone Vlogging Rig: a versatile smartphone filmmaking kit that can be operated one or two handed. It can also be mounted to a slider. It has cold shoe mounts for your microphone and lights.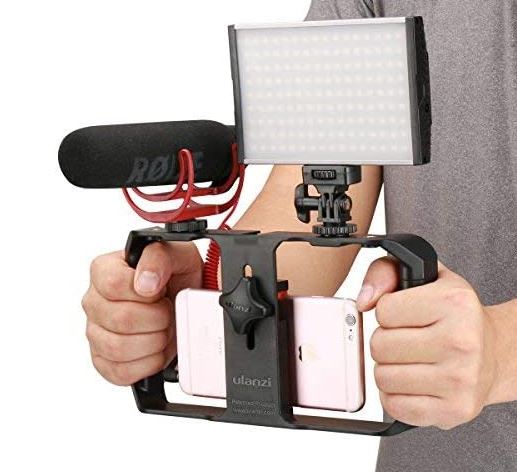 ULANZI U Rig Pro: a filmmaking kit with 3 shoe mounts and 2 x 1/4-20″ threads. Its clamp supports phones up to 1.97 to 3.35 inches.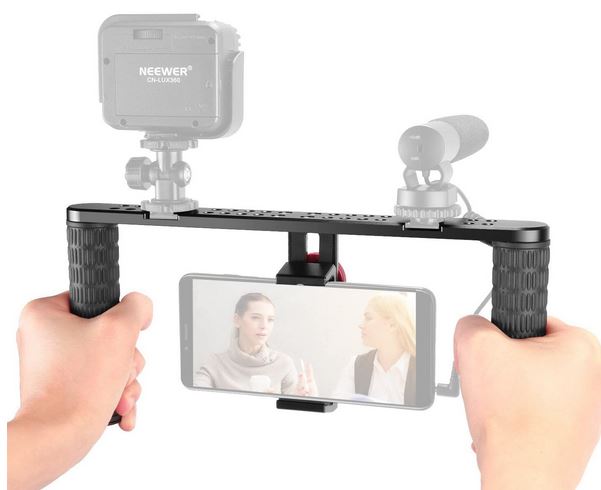 Neewer Metal Filmmaking Rig: an affordable kit with dual handheld grips. It has 2 cold shoe mounts for your light and microphone. The mounting holes on the bottom are useful for sliders and tripods.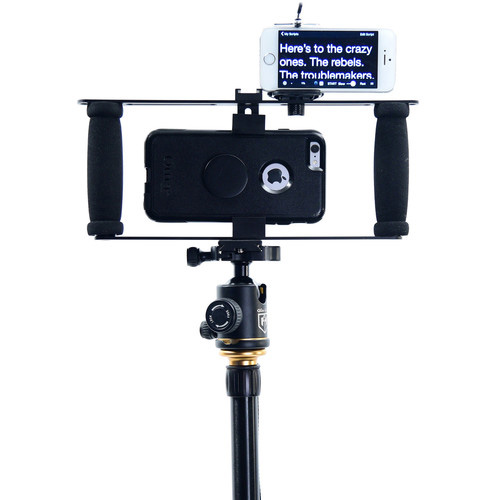 Glide Gear Smartphone Video Rig: a filmmaking kit with a 6061 aircraft-grade aluminum construction and multiple 1/4″-20 mounting options. It ships with a neck support strap and four 1/4″-20 mounting screws.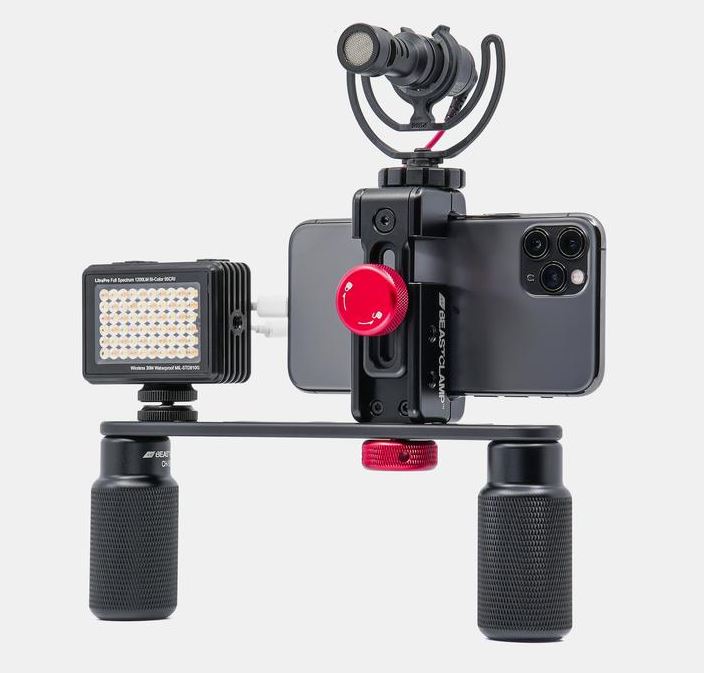 Beastclamp Rig: a mobile videography kit made for journalists and run & gun filmmakers. It comes with 2 CH-50 handles, 2 cold shoe mounts, and multiple accessory mounts  for your gear. It is compatible with all smartphones.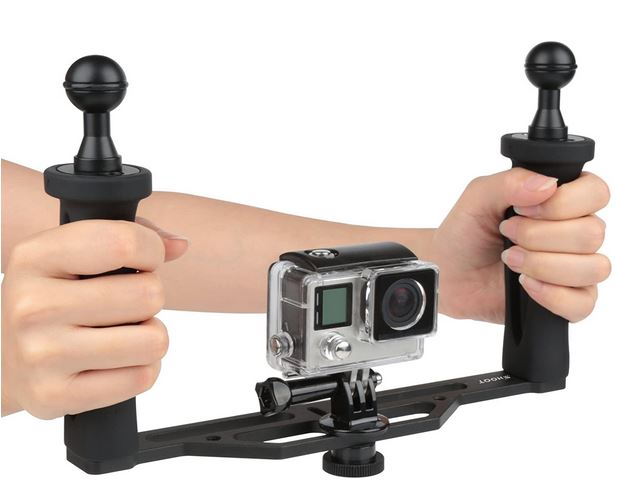 D&F Aluminum Hand Grip: useful for action cameras, DSLRs, and smartphones. It has two handles for shake-free shooting. It has two ball mounts for your diving gear.
Osmo Pocket Rigs: these rigs let you mount your iPhone to your Osmo Pocket to get more creative.
Have you found better smartphone filmmaking equipment? Please share them here.
**Disclaimer: Our articles may contain aff links. As an Amazon Associate we earn from qualifying purchases. Please read our disclaimer on how we fund this site.
You may want to see: