5 Smart Shirts / Bras with iOS Support
0
In the past few months, we have covered plenty of smartwatches and smart wearable devices. These devices are going to evolve over the next few years to offer even more features. If you are looking for a smart wearable to track your fitness and activity, there are already smart shirts that can work with your phone to keep you on track. Here are 5 smart shirts / bras you don't want to miss:
GOW M1 Short Sleeve Shirt: helps you exercise smarter. It is compatible with iOS and Android. The system consists of a smart sports shirt/bra, a heart rate monitor, and an app to track your workouts.
Athos Smart Apparel: an innovative fitness tracking system with bio-signal monitoring built into it. Athos sensors conform to the contours of your body and keep you comfortable.
OM Smartwear: this cool product tracks your health and fitness. OM shirts monitor your activity, stress, and fitness levels. The shirts have sensors embedded into their fabric to measure your biometric data in real-time. The companion app shows how your body is doing.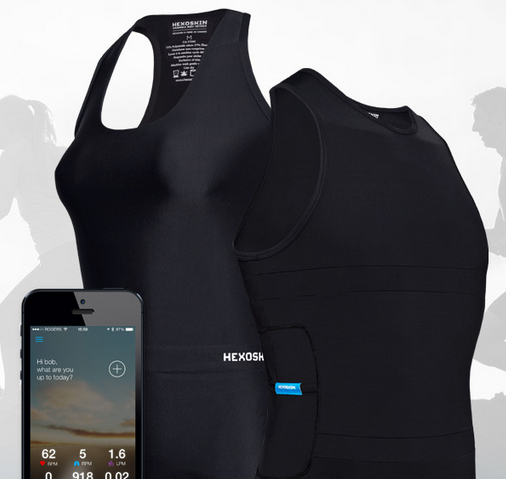 Hexoskin Biometric Smart Shirt: this smart shirt measures heart rate, activity, breathing rate & volume, and sleep. It has 3 heart sensors to get the job done without you having to wear a chest strap.
Sensoria Fitness Women's Smart Sports Bra: this bra has integrated textile cardiac electrodes for heart rate monitoring. It is compatible with Sensoria HRM, Polar H7, and Garmin heart rate monitors. You can use your smartphone to keep up with your data.
Which one of these smart clothing products are you impressed with?
**Disclaimer: Our articles may contain aff links. As an Amazon Associate we earn from qualifying purchases. Please read our disclaimer on how we fund this site.
You may want to see: