19 Exciting Upcoming iPad Cases
2
So you have picked you your iPad already? Chances are you have gone with one of those iPad cases available on Apple.com to help protect your iPad at home and on the go. But those are not the only options available to you. You can be sure that there will be hundreds of cases available for iPad in a matter of few months. The device is expected to be a huge hit and Apple has already solid thousands of iPad units. That means gadget accessory makers are going to go after this market and develop cool accessories for iPad to get their share of the pie. In fact, here are iPad cases that are worth waiting for (they are coming soon!):
Marware SportShell Convertible for iPad: a 4-in-1 case that features a shell case, photo frame case, stand, and a hand strap. It has got to be one of the most exciting upcoming iPad cases.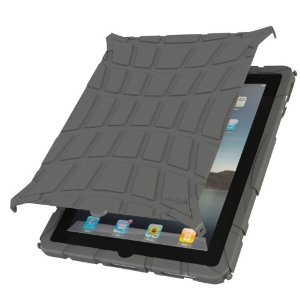 Hard Candy Cases Street Skin for Apple iPad: the one case that I look forward to owning the most. It's a hard case that can protect your iPad against bumps. The last thing you want to do is take any chances with your iPad. It's not that expensive either.
Traveler Folio Case for iPad: features a tough ABS front cover and carbon fiber design that keeps your iPad safe against scratches, bumps, and others things that could happen to your iPad on the road.
Marware PhotoShell for iPad: it makes your iPad look like a digital photo frame. It fits 5×7 inch photos and allows you to display your photos to the world. Pretty interesting design.
Marware Sport Grip Pro for iPad: it looks like a lot of fun, especially for outdoors. Has dual-layered silicone protection and hand slides between layers for better grip and handling when you are on the move.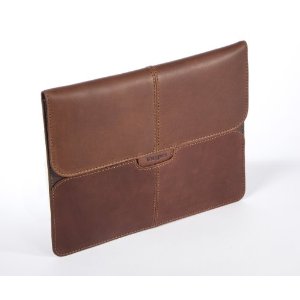 Targus Hughes Leather Portfolio Slipcase: comes with an Oiled Tanned Premium Leather exterior. It's quite stylish and very easy to carry around. The magnetic closure will keep your iPad safe.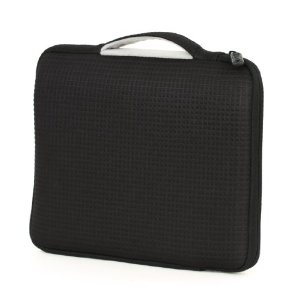 Speck Products Apple iPad PixelSleeve Plus Case: a handy case if you want to take your iPad to a conference or carry it around more easily. It has inner layers for extra protection.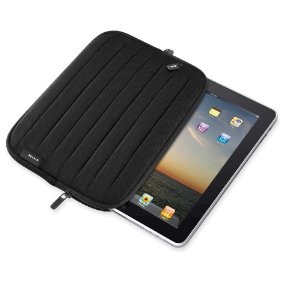 Belkin F8N277tt Pleated Sleeve for iPad: it's designed to expand to fit your iPad and all your accessories. You can hand-wash the case if it becomes dirty.
Hard Candy Cases Bubble Sleeve for Apple iPad: another hard case for the iPad that protects your device against shocks and accidents. Its shock absorbing rubber bumpers to hold and protect your iPad.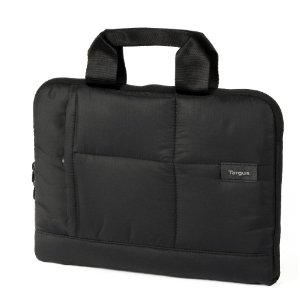 Targus Crave Slipcase: a pretty handy carrying case for iPad. It comes with water resistant fabric and great for those long days on the road.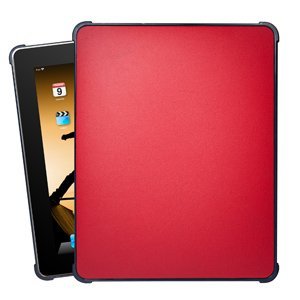 Silhouette Snap-on Case for iPad: a stylish, rugged, snap on case for the iPad that provides protection from impact and improves your grip. It's not too expensive either.
Be.ez 100883 LA robe Allure Sleeve for New iPad: it takes advantage of LRPu technology to protect your iPad and keep it from the elements and dust. You can fit it in your bag too.
Speck Products Apple iPad Fitted Case: a colorful case for iPad that comes with two pieces that form a hard-shell case for your iPad. Keeps the scratches out and make it easy to access all the buttons, sensors, and …
Marware MicroShell for iPad: it's a stress resistant case for your iPad that keeps your gadget safe and does not damage it when you put in or take out your device. It comes in various colors as well.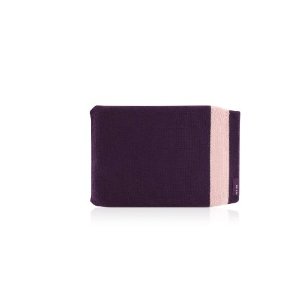 Belkin F8N276tt091 Knit Sleeve for iPad: it's promised to be a slim case for iPad. Designed for those who need to fit their iPad in their luggage. Can be hand-washed as well.
Ecco-Prene iPad Sleeve: a soft case for iPad that protects your gadget on the go and is eco-friendly as well. It is PVC-Free and 100% recyclable.
Macally MSUITPAD Silicon Protective Case for iPad: if you are looking for an affordable iPad case that provides basic protection for your iPad, this item might work for you. Keeps the scratches out and is pretty slim too.
Hard Candy Cases Sleek Skin for Apple iPad: it's made of shock-absorbing TPU rubber to help protect your iPad on the go against bumps and the elements.
Shadow Snap-on Case for iPad: it's an affordable case that gives you the look of carbon fiber, but you won't have to spend $100 to get it. It looks very sleek.
You can expect more cool iPad cases to be announced and released to the market soon. And you can be sure that as soon as we get our hands on these cases, we'll post a comprehensive review of each. In the meantime, make sure you check all these cases out before going with the official iPad case from Apple.
What's your favorite case in the above collection?
**Disclaimer: Our articles may contain aff links. As an Amazon Associate we earn from qualifying purchases. Please read our disclaimer on how we fund this site.
You may want to see: