Apple Goes After Samsung, Has 2 Chinese Partners?
0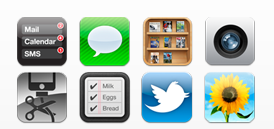 Apple and Samsung have not enjoyed the best of relationships. Apple has claimed that Samsung has been copying its products. Samsung in return asked Apple to show its upcoming iPhone and iPad information so it could figure out whether it is copying Apple's upcoming ideas. Samsung will now have to deal with a new suit filed by Apple with Seoul Central District Court on June 22. Apple Korea had this to say:
Also check out:
It's no coincidence that Samsung's latest products look a lot like the iPhone and iPad, from the shape of the hardware to the user interface and even the packaging. This kind of blatant copying is wrong, and we need to protect Apple's intellectual property when companies steal our ideas
There have been rumors that both companies may be looking for a way to end this struggle and avoid the courts. This latest move demonstrates that they are far apart. Apple is not getting anywhere in its claim against Amazon either. Its trademark infringement suit against Amazon over the term "appstore" has suffered a setback with an Oakland federal judge downplaying its chances:
I'm troubled by the showing that you've made so far, but that's where you're likely not to prevail at this early juncture
Steve Jobs and company are not just focusing on suing others. The company has been extremely active even considering that iPhone 5 and iPad 3 are on the dock. Apple's COO Tim Cook has visited China Mobile and Unicom which suggests China could be the next large market for iPad and iPhone.
Apple's latest patent application does suggest that an iOS powered TV could be in the cards (though we are still not sold):
Also check out:
Recently, a few consumer electronics companies have extended the widget paradigm to television (TV). For example, while watching TV programming on a widget-enabled TV set, the viewer can manipulate the TV remote control to interact, for example, with a "chat" widget displayed on the TV screen to send text messages back and forth with others connected to a common chat network.
So Apple is working on new products and new markets to conquer. Let's hope it will continue to innovate and push the envelop.
What's your take: should Apple make an iOS TV?
**Disclaimer: Our articles may contain aff links. As an Amazon Associate we earn from qualifying purchases. Please read our disclaimer on how we fund this site.
You may want to see: