Apple Patents Convertible Tablet, Glasses-Free 3D Projection
0
There is a very good reason Apple has held on to its market-share in the markets that it is involved in: it continues to innovate and entertain new ideas. A recent batch of unveiled patents demonstrate Apple's grand plans. According to these patents, a convertible Macbook and 3D content projection could be in the cards for Apple.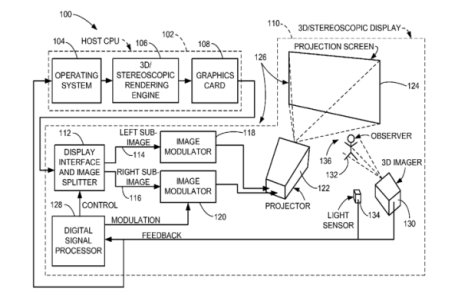 3D is the future for TVs. Current 3D TVs require their owners to use special 3D glasses to get more out of their content. The 3D content market has not quite taken off yet. In the future, more content producers will focus on this area. It is not a surprise to see Apple being interested in 3D technologies. Apple realizes that not everyone is a fan of having to use glasses to watch 3D content. That is why it may be working on a glasses-free 3D technology, to be used in future products. Here is how the technology is expected to work:
each pixel would be projected onto a reflective, textured surface, which is then bounced into a viewer's left and right eye separately, producing the 3D, or stereoscopic, effect. it would sense the locations of both eyes of the each viewer, so multiple people could watch from a variety of angles.
Just like all other Apple patents, there is no guarantee that we will see a 3D projector from Apple in the future. For starters, the timing may not be right at this point. We have heard rumors about Apple planning to roll out 3D displays in the next couple of years. There is no way to confirm any of these rumors at this point.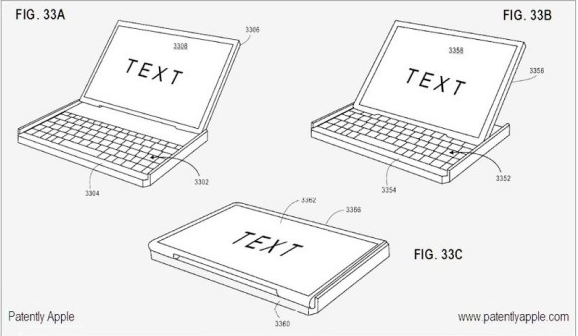 Apple is not only interested in 3D technologies, it is looking for ways to improve its laptops too. Patently Apple has discovered a batch of patents that show the company's potential plans to introduce convertible multi-touch tablets to the market. Steve Jobs has talked about his company's plan to hook up iPad with Macbook. The marriage of Mac OS and iOS has been rumored for a long time. A convertible Mac tablet could be the answer. The final design needs to be much better than the sketches we have seen though.
Are you excited about any of these ideas?
**Disclaimer: Our articles may contain aff links. As an Amazon Associate we earn from qualifying purchases. Please read our disclaimer on how we fund this site.
You may want to see: