10+ Must See iPhone Compatible Diabetes Gadgets & Gizmos
0
Living with diabetes is not the end of the world. Diabetics need to watch what they eat, exercise regularly, and keep their blood sugar level in check at all times. In this day and age, there are plenty of tools and apps that can help diabetics manage their condition. These 10+ iPhone compatible diabetes gadgets are must-see:
App Smart Diabetes Gadgets & Glucose Trackers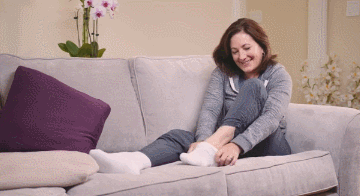 Siren socks: these are smart socks for diabetics with six tiny temperature sensors in their fabric to detect temperature changes in each foot. Users get an alert when it is time to do a visual foot check.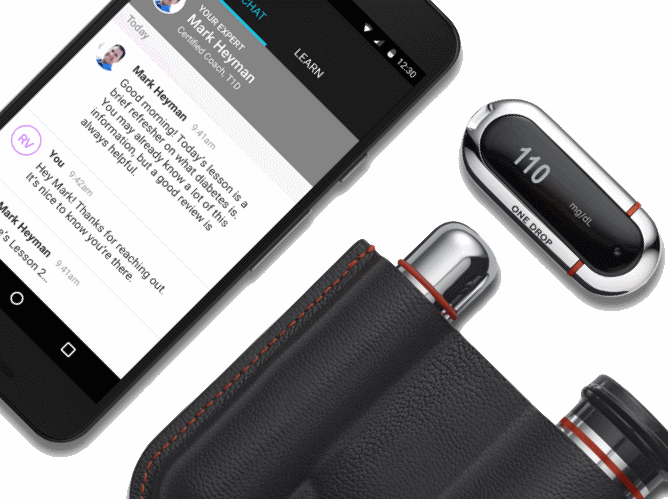 One Drop Chrome: a smart blood glucose meter that helps you measure your blood alcohol level. Chrome comes with a lancing device and transmits the data to your phone via Bluetooth.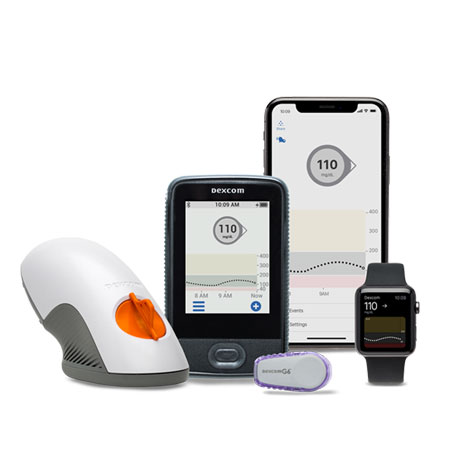 Dexcom G6: a smart kit that helps you monitor your glucose number thanks to a small sensor beneath your skin. It continuously measures your glucose level and sends the data to your touchscreen receiver or smartphone. No fingersticks and calibration needed.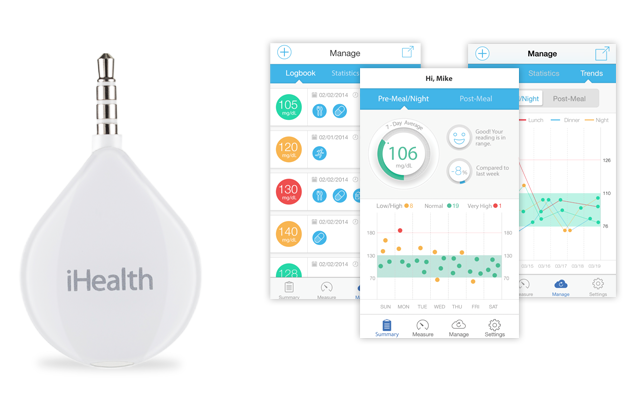 iHealth Align: this smart diabetes gadget plugs into your smartphone through its jack and displays your results instantly. You will be able to see stats for up to 90 days.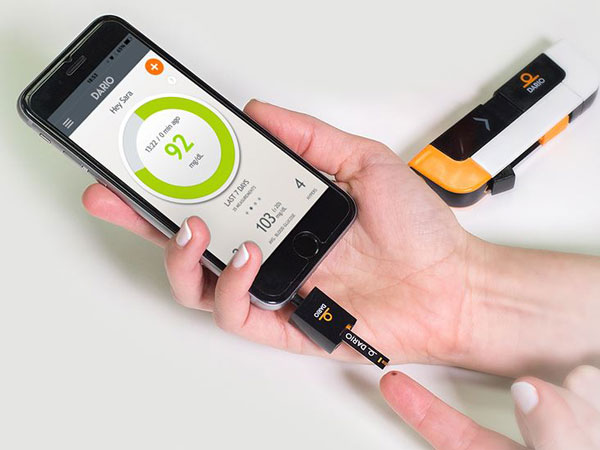 Dario: a smart glucose meter with lancing device and strips, so you can take measurements anywhere. The mobile app lets you check your blood glucose level on your phone.  You can use this kit to count carbs, log your weight, and monitor your progress.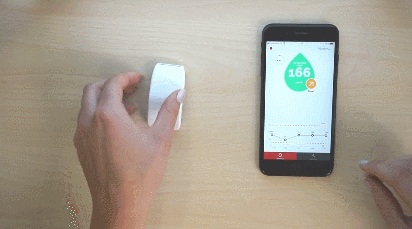 GlucoSentry: a smart bracelet for diabetics. It combines with a FreeStyle Libre Sensor to send alerts and notifications to smartphones. It transmits data from the sensor to iOS and Android devices.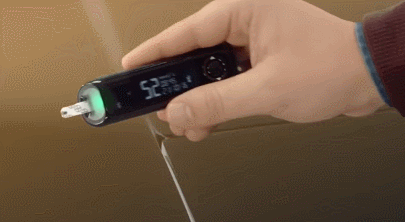 Contour Next One: an app smart glucose meter that gives users instant feedback. It has Second Chance sampling to let you apply blood without wasting strips.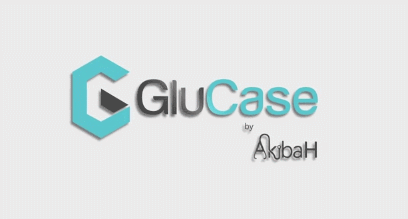 GluCase: this diabetes gadget is a smartphone case with a blood glucose meter integrated. You can find the lancet beneath the case and test strip on the side.
ditto: a portable device that connects to glucose meters and syncs the data to your smartphone. It supports various top glucose meters. It is compatible with iOS and Android devices.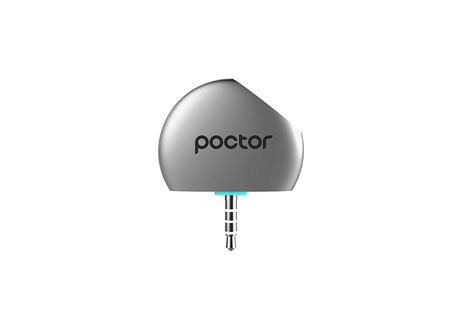 Lepu Poctor 880: a lightweight, tiny blood glucose meter that makes your readings available on your phone. It has a sampling of  0.7μL for reduced bleeding.
Embrace blood glucose monitor cable: a simple cable that lets you connect your Embrace glucose meter to your smartphone or tablet to use with the Health2Sync app.
Have you found smarter gadgets for diabetics? Please share them here.
**Disclaimer: Our articles may contain aff links. As an Amazon Associate we earn from qualifying purchases. Please read our disclaimer on how we fund this site.
You may want to see: