Siren Smart Socks for Diabetics
0
In the past few months, we have covered plenty of apps and tools to make life easier for diabetics. Siren Smart Socks can also help them stay out of trouble. These temperature sensing socks help users catch injuries before they become something more serious.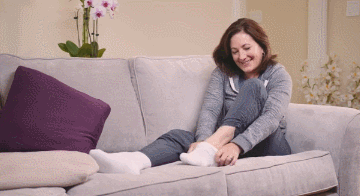 These socks have six tiny temperature sensors in their fabric to detect temperature changes in your foot. You will get an alert when it is time to do a visual foot check.
You can pre-order your packs here.
You may want to see: