Top-10 Improvements Apple should make in the App Store in 2010
0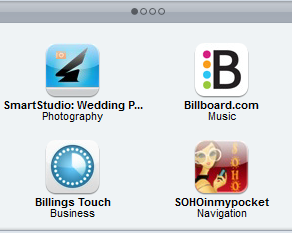 A guest post by Mike Smithwick, author of Distant Suns 2 for the iPhone and blogger at distantsuns.com. Mike is a seasoned iPhone developer who has developed numerous iPhone applications. Follow Mike's work on Twitter for more information.
In 1987, Steve Jobs introduced to the world the wonderful and somewhat puzzling NeXT "Cube." It was designed as the computer for the college student who could also afford a $6000 machine with no floppy drive.  For all of the ridicule and head scratching the machine provoked, it pioneered a number of great technologies. Perhaps the most well known of these powers every Mac and iPhone now being made today: OS-X.
One of the other less successful aspects of the NeXT episode was Jobs' software distribution model. Considering that the Cube was meant to be a networked based system, all software distribution would be via the net (either that or via the $150 Canon "floptical" disks that would price most applications out of the reach of the demographics). Jobs' proposed electronic means of purchasing and distribution of NeXT applications would have been pretty cool. Except for one small detail: there was no general solution for handling small secure transactions over the Internet. That is, no way to pay. His dream quickly vanished and vendors ultimately would have to sell their wares by permitting stores to copy them onto the customer's own disks.
It would take 22 years, but finally that vision would be realized in the form of the iPhone's App Store. It's not bad…for a first attempt that is. But there remains a lot to be done from both the developer's and customer's standpoints.
For developers, managing the app and gleaning sales trends is unwieldy at best. For customers, discovering great apps is tedious and a hit-or-miss affair. Go with the safe stuff, the stuff on the top-100, and you'll be okay. If your app is one of the 134,115 other apps not on the list, tough.
I imagine that the success of the store and the SDK caught Apple by surprise, and as such the store worked fine for small numbers of applications, but in the end proved not to be very scalable and soon started bustin' the seams. Read the rest of article…
**Disclaimer: Our articles may contain aff links. As an Amazon Associate we earn from qualifying purchases. Please read our disclaimer on how we fund this site.
You may want to see: