Apple Succeeding with Android Lawsuits?
0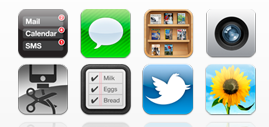 The war between Apple and Google over Android is far from over. It is no secret that Apple has been going after a few Android partners recently. The company has had some success with its lawsuits too. In fact, the ITC has recently announced that it will look into Apple's patent infringement complaint against HTC. The ITC does have the power to stop imports of infringing devices. Apple needs a favorable decision on one of those patents to strike a big blow to HTC.
Trending iPhone, iPad apps:
HTC is quite vulnerable against Apple lawsuits considering that it does not have a relevant portfolio of patents to use against Apple. The company won't be able to use its S3 patents to strike back against iOS. Not surprisingly, HTC has tried to downplay its problems with Apple:
HTC is disappointed at Apple's constant attempts at litigations instead of competing fairly in the market.. HTC strongly denies all infringement claims by Apple in the past and present and reiterates our determination and commitment to protect our intellectual property rights.
A favorable decision for Apple in this case would be a big blow to Android as a whole. Many Android partners are now feeling a bit vulnerable considering Apple's recent successes with its complaints. The vendors in the Chinese market are already working on a backup strategy just in case:
The three strategies are enhancement of support to Microsoft Mango operating system, promotion of smartphone customization by mobile telecom carriers for protection through binding common interest (especially carriers partnering with Apple and Microsoft), self-development of own operating systems, the source pointed out. China-based smartphone vendors Huawei Device and ZTE have planned to adopt Mango, the source indicated.
Google has complained about Apple not playing fair. There is no question that we need patent reform and more effective laws. But Apple is doing what every other company would do in its position. Apple has not won the war yet.
**Disclaimer: Our articles may contain aff links. As an Amazon Associate we earn from qualifying purchases. Please read our disclaimer on how we fund this site.
You may want to see: