23 Top Heart Rate Monitors for iPhone
46
iPhone is unlike any other smart phone. Not only it lets you make phone calls and have a lot of fun with the apps available on iTunes, you can also use it to become more healthy and even lose weight. There are lots of cool applications to choose from in the health and fitness categories. Take heart rate monitors. You can not only track/monitor your heart rate with these apps but also how much you are burning on an everyday basis. A great way to get on the right track and stay on it.
Here are the 23 best heart rate monitor apps for iPhone: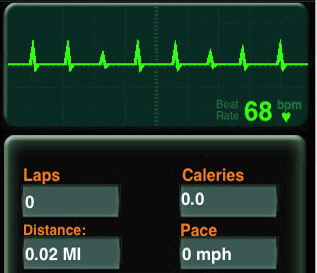 iRunXtreme: iRunXtreme is a highly sophisticated application that lets you monitor your heart rate using your iPhone microphone. As easy as that!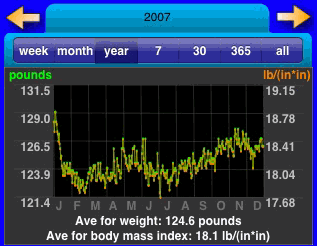 Fitview: Fitview is a complete tracking application for every aspect of your health. You can track your body sugar, heart rate, and … Very useful for the methodical types among us.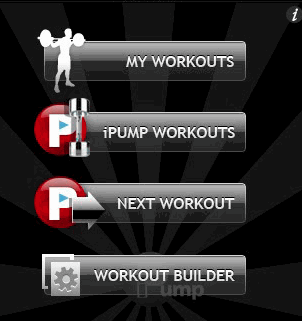 FitnessBuilder: FitnessBuilder is perhaps the only application you need to get yourself in shape. It's a complete guide (w/ videos) to take your workout to the next level. Allows you to track your HR and calories burned as well.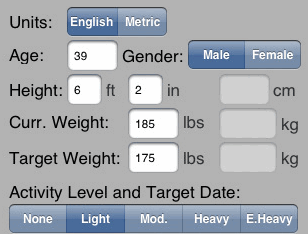 12 Fitness Calculators: 12 Fitness Calculators provides you with everything you need to keep track of your progress when it comes to fitness and weight loss.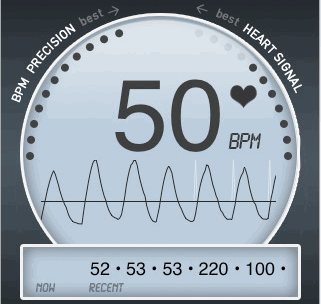 Heart Rate Monitor: HRM is another cool iPhone app that monitors your heart beat by using your iPhone's microphone.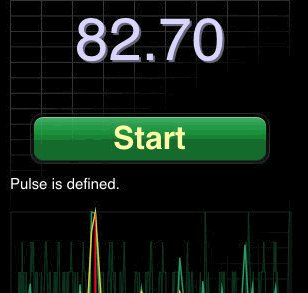 iHeart: iHeart is a pulse reader that lets you figure out your pulse rate by holding your iPhone in your hands. Can't get any easier than this. Not too shabby.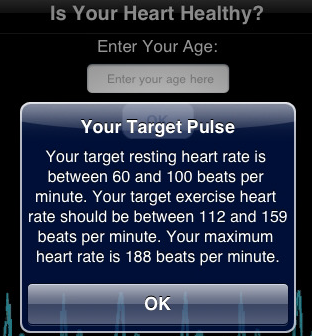 iPulse: iPulse is a decent heart rate monitor that not only counts your heart rate but also comes with a log system to help you keep track of your activities.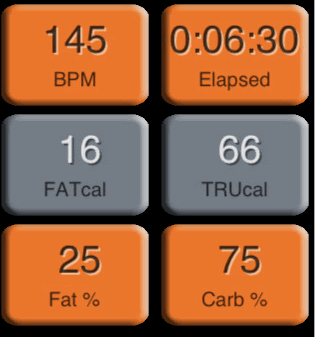 iNewLeaf: a sophisticated app that helps you keep track of your workout and track your progress easily. You can also keep track of how many calories you are burning and how much fat you are carrying. Good choice for those who live an active lifestyle.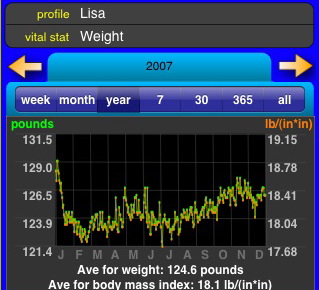 Vitalsview: whether you want to track your body fat, your heart rate or blood pressure, you can do it all with Vitalsview.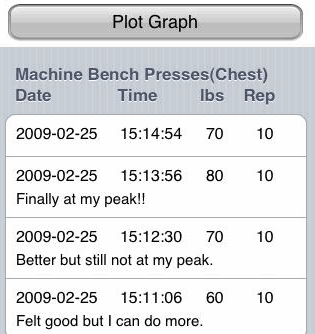 Gym Tracker: a wonderful utility application for every gym addict. It lets you keep track of your heart rate, exercises, and all other relevant information. It can also help you take your workout to the next level.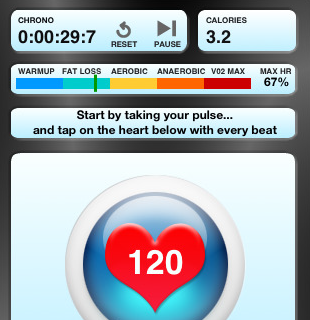 iHeartRate Monitor: iHeartRate makes it easy to track your heart rate. All you have to do is tap on your iPhone.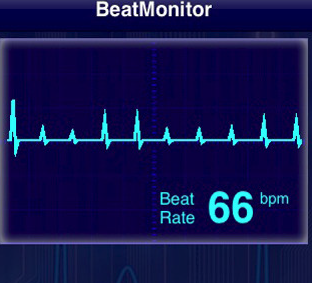 BeatMonitor: another decent app that uses your iPhone's microphone to track your heart rate.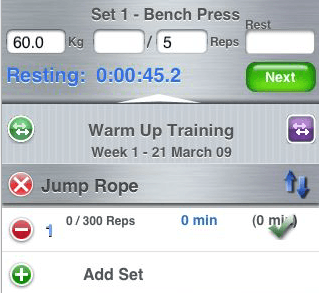 Gym Bio: Gym Bio is a useful application for those who go to the gym on a consistent basis. Helps you track your workoutts and get more out of them.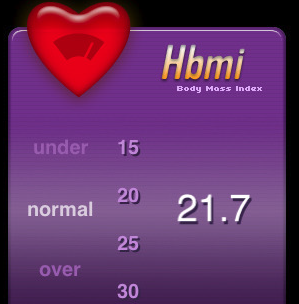 Hcalc: Hcalc makes it easy to track your heart rate and target a specific range for your workouts.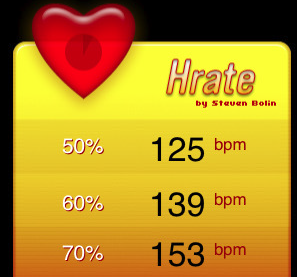 Hrate: Hrate is a simple ap that uses your heart rate information to come up with your zones.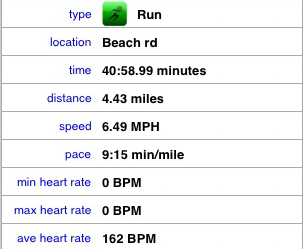 Aerobic View: Aerobic View is a cool little app that lets you get more out of your aerobic workouts.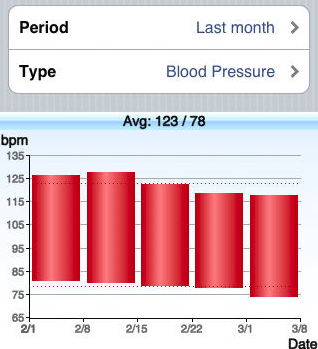 myCheckUp: myCheckUp is a cool health application for iPhone that lets you prepare and track your checkup data for the next time you are going to visit a doctor. Track your heart rate, your weight, and more with myCheckUp.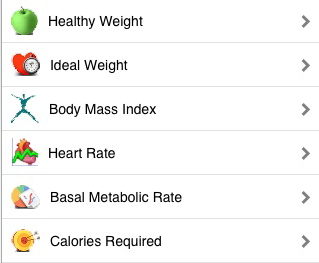 Fitness Calculator: Fitness Calculator is a complete health calculator to cover all your needs.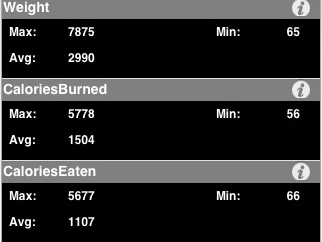 MyWorkOut: MyWorkOut is another simple application that lets you store and track your health information.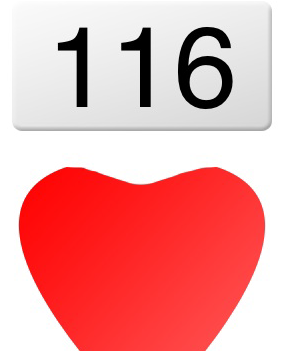 RPM – Heart Rate Calculator: RPM is a simple app that gives you your heart rate with your taps.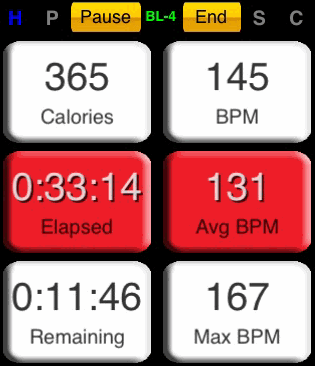 iBPM+ – Heart Rate Monitor: a complete dashboard for all your fitness stats. Your heart rate, calories burned, heart rate zones, and …. are all provided to you in iBPM+.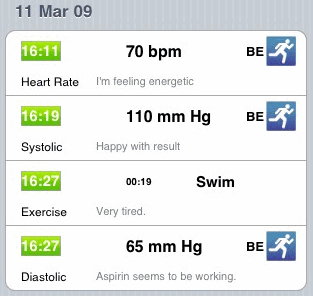 Heart Log: Heart Log is a simple logging application designed for anyone who has heart issues or wants to keep track of her heart rate on an everyday basis. Simple but gets the job done.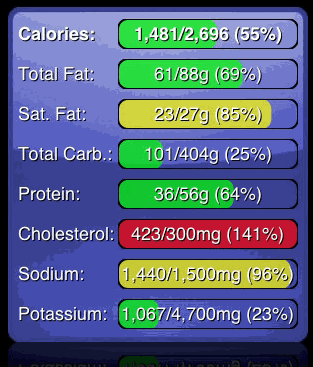 Absolute Fitness: if you are planning to take better care of your heart and what you take in, you should use Absolute Fitness to track your heart rate, calorie in-take, and your overall progress towards a more healthy life.
There you have it. If you are looking to track your heart rate on your iPhone, you won't go wrong with the above apps. Best of all, most of these apps are cheap too! Don't forget to suggest your favorite apps.
**Disclaimer: Our articles may contain aff links. As an Amazon Associate we earn from qualifying purchases. Please read our disclaimer on how we fund this site.
You may want to see: