iOS Amateur Astronomy Toolbox: 75+ Stargazing Apps and Tools
0
7 Best iPhone Astronomy Apps for Stargazing ⭐ AppFinders
Not everyone wants to become an astronomer. But we are all fascinated by the stars and planets. One can learn a lot about this field by reading books, watching videos, and attending classes. Your iOS device, when paired with the right space apps, can teach you a thing or two about this science. Here are just a few apps and tools you may want to use to learn more about the planets, stars, and our solar system: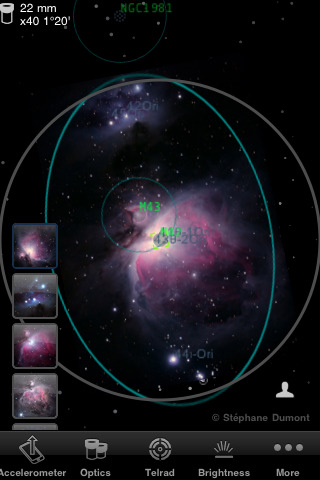 Stargazing apps: we have reviewed plenty of quality stargazing apps for iPhone in the past. The best ones cover many objects in the sky and can teach users what they are looking at.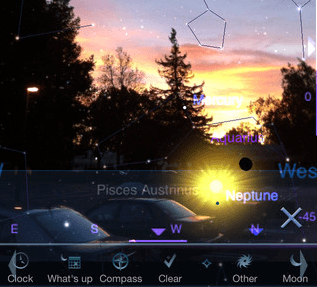 Augmented reality astronomy: these apps not only help you explore your sky with more confidence, they can show you what you are looking at. No need to buy expensive gadgets to do that for you.
Luminos - Astronomy App for iOS
iPad Space apps: not all space apps for iOS are universal. The iPad has a brilliant display. Apps specifically designed for the iPad make it easier to learn about the stars.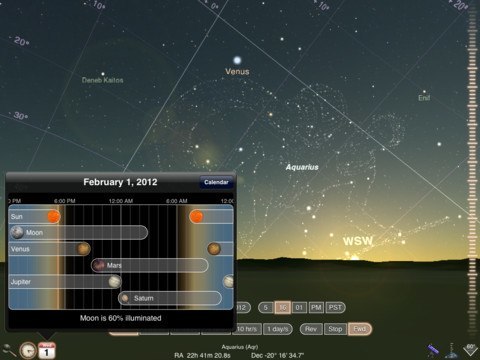 Star maps apps: you don't have to buy paper star maps or books to help you learn more about the sky at your location. Star maps applications provide you with dynamic maps of the objects in the sky no matter where you go.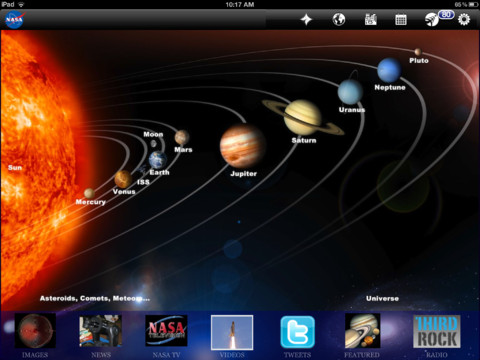 Space education: one can learn a lot about astronomy by reading books and attending classes. These apps educate you about astronomy in a more interactive fashion.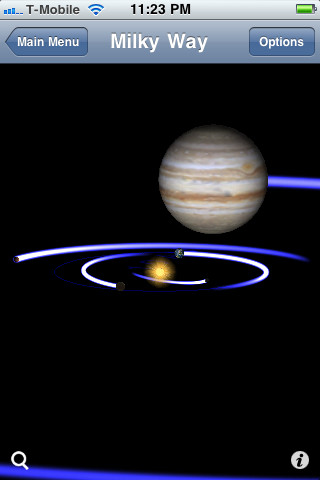 Exoplanet apps: astronomers have found a good number of exoplanets already. New ones are found all the time. Exoplanet apps for iOS get you familiar with those.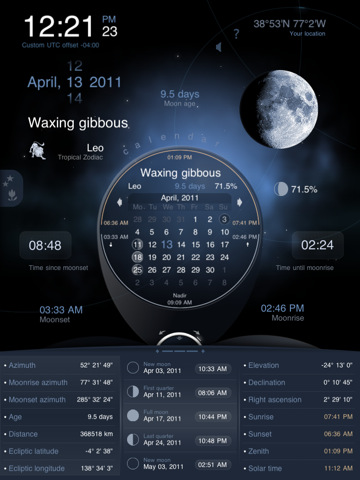 Moon apps: the Moon is quite special to the human race for various reasons. We don't intend to go back to the moon soon but you could always explore it on your smartphone or tablet with these moon-related apps.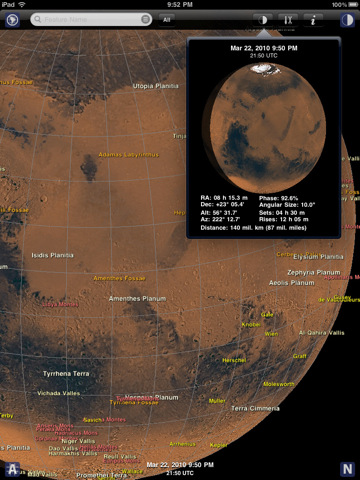 Mars applications: the planet Mars has been fascinating to the human race. Titles such as Mars Globe allow you to explore the surface of this planet on your smartphone or tablet.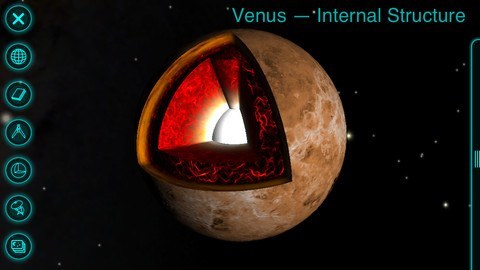 Solar System apps: Mars and the Moon are not the only bodies in our solar system. These applications allow you to explore our solar system and learn more about other planets.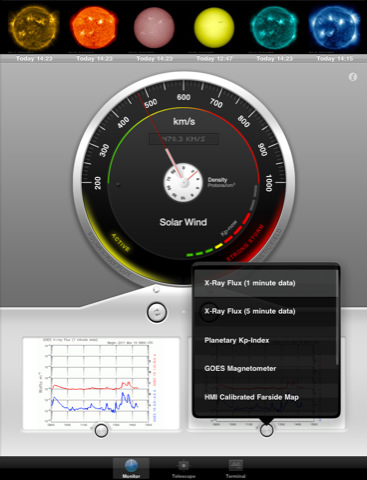 Weather space trackers: these keep you up-to-date with the latest sun activities and space weather information.
Top Meteor Shower Apps and Calendars for iPhone
Meteor shower calendars: these applications keep you up-to-date with the upcoming meteor shower events. They help you plan for the upcoming events in your area.
Adapters:
The above applications can teach you a thing or two about Space. With these 3 adapters, you can use your iPhone to enrich your stargazing experience:
SkyQ Link WiFi Adapter: a cool adapter that allows you to align and control your telescope wirelessly using your iPhone or iPad.
Orion SteadyPix Telescope Photo Adapter: use this to take astrophotos using your iPhone. It is compatible with the iPhone 4S or older devices.
Magnifi: this project was successfully funded on Kickstarter. It connects your phone to your binoculars, microscope, or telescope.
What are your favorite apps or tools for iAstronomy?
**Disclaimer: Our articles may contain aff links. As an Amazon Associate we earn from qualifying purchases. Please read our disclaimer on how we fund this site.
You may want to see: