13 Awesome Music Accessories for iPhone & iPad
0
In the past few years, we have covered plenty of musical instrument apps for iPhone that help you compose music creatively and learn new instruments. Thanks to these 13 iPhone music accessories, you can do even more: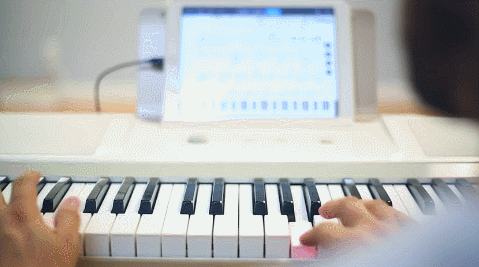 One Music Smart Piano: this keyboard teaches you how to play with LED lights. It has thousands of sheet music for you to learn. It has over 10 video lessons with lights. You can take advantage of over 128 instrument sounds through the app.
Cabot: a smartphone controlled percussion robot for musicians. It has 3 arms to work a cajon. You can control it with a smartphone app. Lets you create your own rhythms on your smartphone and sync with other equipment via MIDI.
Artiphon Instrument 1: a MIDI controller that lets you strum, tap, and drum any sound and has built-in speakers and an accelerometer built-in. It supports direct iOS connection. It weighs 1.6lbs and lasts all day on battery.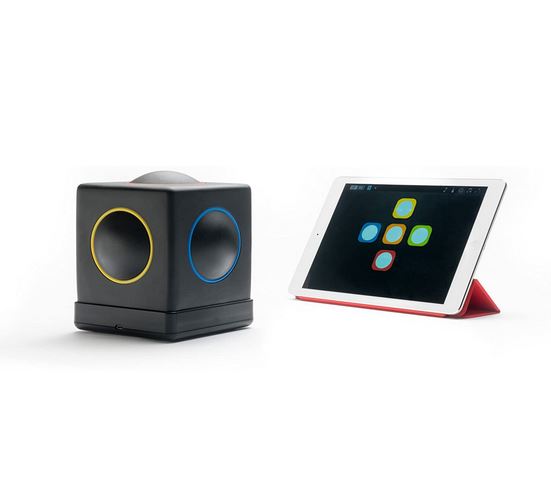 Skogg 2.0: a musical instrument that combines with your iPad and works with GarageBand. You can play, jam, and create music with it. It can also teach kids how to code with Swift Playgrounds.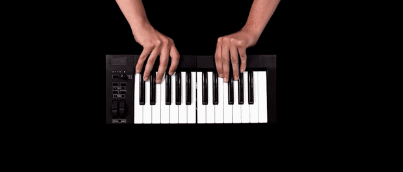 Kombos: a modular keyboard that lets you play music anywhere. It lets you work with 25, 37, 49, or 61 keys.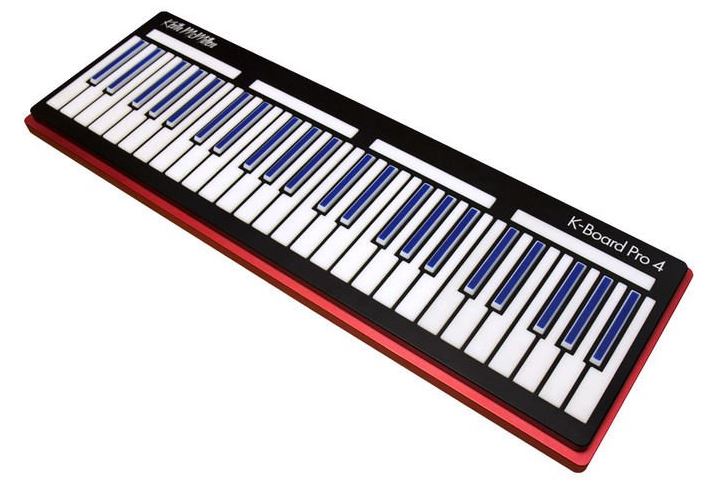 K-Board Pro 4: a 4-octave MIDI keyboard controller with multidimensional touch sensitivity in each key. You can wiggle, slide, or apply pressure with your fingers to generate vibrato and open up a filter.  It works with iOS and Android devices. It has 48 silicone keys and no moving parts.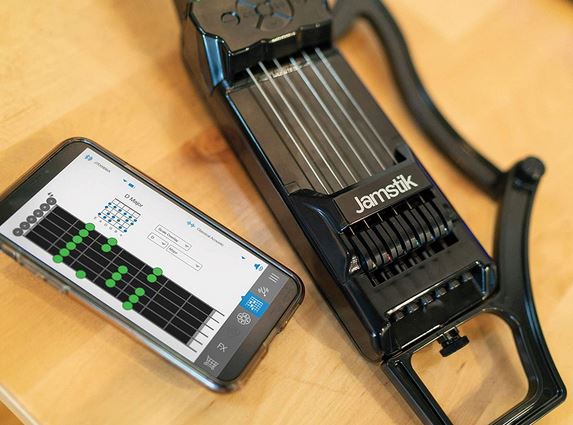 Jamstik 7GT: an interactive guitar that connects to your iOS device via Bluetooth. It provides you with real-time feedback and tracking on your device. You can play other instruments on it too. The companion app has settings for tuning, picking sensitivity, and a whole lot more.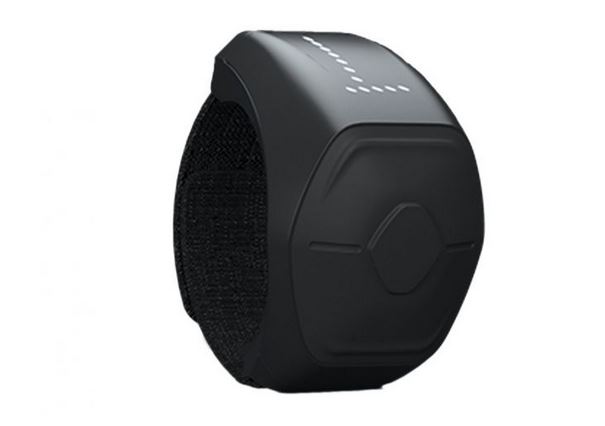 Genki Wave: a gestural ring controller that can sense tilt, pan, roll, vibrato, tap, and click. It has a editor software that lets you customize movement range, sensitivity, and CC values.
Remall Live Sound Card with Voice Changer: a mini sound card for DJs, podcast programs, singers, and livestreams. It has multiple sound effects and a voice changer option. Its battery lasts up to 10 hours.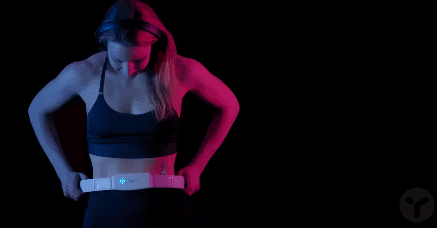 Feelbelt: a haptic belt for music, gaming, and VR. It has 10 impulse generators inside with frequency range of 1-20,000Hz. The Feelbelt has a headphone jack to accept any sound source. It comes with WiFi and Bluetooth connectivity.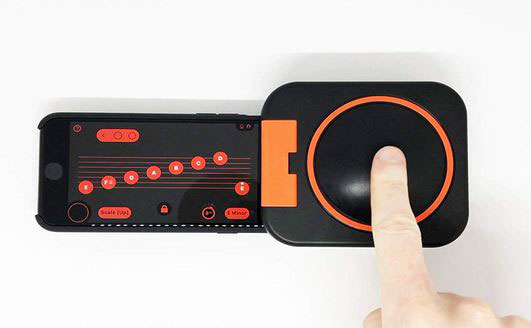 Swkitch: turns your iPhone into a musical instrument. It lets you play the songs you know or compose new ones. Works with GarageBand.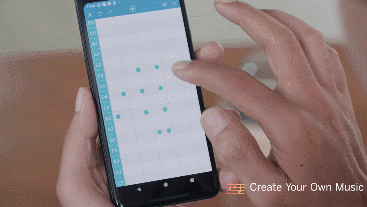 Muro: an app controlled music box that can play any song. The Muro Box lets you schedule your melodies to play at a later time. You can not only listen to songs through the device but compose your own music.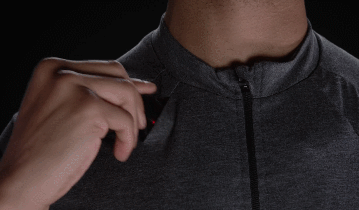 BodyRocks: haptic stones that help you feel the music. BodyRocks analyzes your audio tracks and turns the signal into vibrations. Its app lets you control how intense you want the vibration to be.
Have you found better music accessories for iPhone? Please share them here.
**Disclaimer: Our articles may contain aff links. As an Amazon Associate we earn from qualifying purchases. Please read our disclaimer on how we fund this site.
You may want to see: