Apple iPhone Takes Hits From Everywhere
0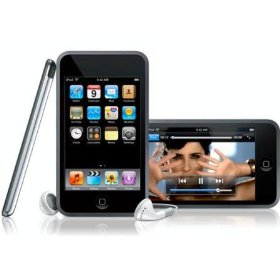 Apple iPhone has had a lot of momentum behind it for the past couple of years. The phone has simply dominated its closest rivals and expanded its market-share on a consistent basis. But we all know that trend wouldn't go on forever. Besides, Apple's competitors have manned up and released devices that can hold their own against the iPhone. In fact, it seems iPhone may be losing some steam. According to a new research by ABI research, iPhone sales dropped from 18.1% to 16.6% from Q3 and Q4 of 2009. Considering that the overall sales for smart-phones increased by 26%, Apple may not be too happy about these numbers.
The sales trend is not something Apple can't fix. The company is expected to make a killing with the iPad, and iPhone 4.0 may be only a short few months away. So Apple will bounce back in that regard. Apple has been here before and has bounced back from it. What Apple don't seem to be able to stop is Android's momentum. Android platform may not be better than its iPhone counterpart per se, but it is more versatile and can be used on all kinds of devices. Of course, if we have learned anything from Google's launch of Nexus One, it is the fact that Google can lay a big egg when it's expected to deliver.
What should be more worrying for Apple and its customers is all these new iPhone security holes that are popping out of nowhere. Many iPhone owners have assumed that since they are using an Apple product, they shouldn't have to worry about security issues too much. That can't be further from the truth. No software is 100% hack-proof, and the recent hack attacks on iPhone have proved that. Apple has already addressed some of these security holes with its patches. The question is if the company can keep up with the next wave of hack attacks on iPhone and iPad.
Let's face it. As hard as Apple tries, there will still be times when the company can't respond to hack attacks as quickly as it should. The company is yet to foil jailbreakers after all these months, and unethical hackers are not as kind as jailbreakers. This all serious issues that Apple needs to keep on the top of as its platform expands. Besides, it's not as if Google won't have to deal with similar issues. The moral of story is Apple will bounce back even though the hits are coming from everywhere.
Trending iPhone, iPad apps:
**Disclaimer: Our articles may contain aff links. As an Amazon Associate we earn from qualifying purchases. Please read our disclaimer on how we fund this site.
You may want to see: