Apple, Partners Dealing with Battery/Speed Issues
0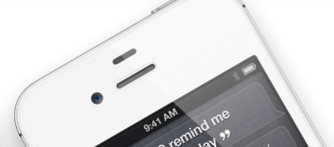 iPhone 4S may have the same design as its predecessor. But its launch has not gone as smoothly as Apple and its partners would have liked. It is true that Apple has sold a ton of iPhone 4S units in the past few weeks. But many buyers are now complaining about the battery life of their device. Some are also having issues with carriers such as Sprint when it comes to speed. Apple has now confirmed that iOS 5 is essentially behind iPhone 4S' battery problem:
A small number of customers have reported lower-than-expected battery life on iOS 5 devices… We have found a few bugs that are affecting battery life, and we will release a software update to address those in a few weeks
Apple spokeswoman Natalie Harrison said in a statement. We are not sure about the "small number" part. But this is not something Apple won't be able to fix with a patch for iOS. Those who are suffering from this issue will have to wait a few weeks to get a definitive answer from Apple.
Sprint has had its own headaches to deal with. Some Sprint customers are complaining about download speeds on iPhone 4S. Sprint was quite confident about its network's ability to handle all the load iPhones would put on it. Many customers are now complaining about connection slowness. Unfortunately, Sprint has not been able to replicate this issue yet:
We're taking the reports of problems from a small number of customers seriously … There's nothing of significance to report yet… We don't see anything that is easily replicable
In a perfect world, Apple would prefer to not deal with these issues. Considering that the new iPhone does not have a drastically different design, it has been quite a successful gadget. Most bugs we have seen can be easily fixed with software patches. Hardware issues are much more difficult to get rid of. It seems Apple won't have to deal with those this time around.
**Disclaimer: Our articles may contain aff links. As an Amazon Associate we earn from qualifying purchases. Please read our disclaimer on how we fund this site.
You may want to see: