Apple Putting Pressure on Nintendo, Nokia
0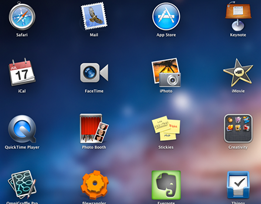 Apple iPhone has always been more than just a phone. It has already managed to kill devices such as Flip camcorders. Considering that it is one of the most popular smart-phone around, it is not a surprise to see Apple closing on LG in the smartphone business. Research firm IDC has confirmed that Apple is closing on the third position among global phone vendors:
Apple maintained its number four position overall but closed the gap on Top 5 competitors thanks to another record unit shipment quarter. The company easily posted the highest growth rate of the worldwide leaders despite the fact that its flagship iPhone 4 is now more than a year old. The triple-digit shipment volume growth allowed Apple to more than double its share when compared to the same quarter last year.
Nokia has been struggling to keep up with the pace in the smart-phone business. Apple and Samsung have managed to surpass it in the second quarter of 2011. As the Wall Street Journal reported, Apple's shares have reached 18.5%, 5% up from the previous year. Samsung and Apple have been going at it in the courts. The rivalry between these two is expected to intensify in the upcoming quarters.
Apple is putting pressure on Nintendo too. Nintendo was quite excited about its 3DS handheld product. But it has had to cut its price to stay competitive. The company even admits that Apple is the biggest threat to its market in the near term. As EA CEO John Riccitiello suggested, the mobile gaming platforms will continue to be strong:
Consoles used to be 80% of the industry as recently as 2000. Consoles today are 40% of the game industry, so what do we really have? We have a new hardware platform and we're putting out software every 90 days. Our fastest growing platform is the iPad right now and that didn't exist 18 months ago.
Things can always change quickly in the tech world. For now, it seems Apple can't do anything wrong.
**Disclaimer: Our articles may contain aff links. As an Amazon Associate we earn from qualifying purchases. Please read our disclaimer on how we fund this site.
You may want to see: