Apple to Investigate iPhone 3G + iOS 4 Issues
7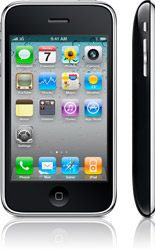 When Apple announced iOS 4 a while ago, it did give us all a heads up that all its features may not work too well on iPhone 3G (and older Apple devices in general). Apparently, a good number of iPhone 3G owners have experienced performance issues with their device since upgrading to iOS 4. Apple specific forums are filled with people complaining about the issues they have had with iOS 4.
A user registered as LebCan had this to say on Apple Forums:
downloaded OS4 yesterday and tried to install it on my 3G, but I encountered the same problem as many of you on this forum had. The back up process would freeze at about 10% of the way and would not progress. I aborted it many times, rebooted my iphone and Macbook and then tried again, same problem. I erased the 13 gigs of music thinking that it would help, tried again, same problem.
Another user seemed to have had enough of iOS 4:
My phone has been rendered almost useless. I have a 8GB 3G (which I unknowingly bought for $299 2 months prior to the release of the 3GS). I cannot listen to music and do anything else or the music skips constantly. In addition to the music skipping, my browser will freeze – its so laggy that moving it around takes forever to adjust, and even typing emails/texts, I'll type a sentence and then the phone catches up 10-15 seconds later
From going through these comments, it is apparent that iOS 4 has some issues when installed on older Apple phones. Considering that iOS 4 is installed on almost 50% of iPhones out there, this is a very serious issue for Apple.
This time around, Apple has decided not to ignore its customers right at the start. Since this is mainly a hardware issue, the problem should not be too hard for Apple to deal with. Nobody likes to experience something like this:
Trending iPhone & iPad compatible gadgets:
If you own an old iPhone and have already upgraded to iOS 4, you can always downgrade to a previous version of iOS to get things working again. iPhone 3G owners can play with settings on their devices to optimize their OS' performance further. It's not convenient, but at least iPhone 3G users are not dealing with a flawed piece of hardware.
**Disclaimer: Our articles may contain aff links. As an Amazon Associate we earn from qualifying purchases. Please read our disclaimer on how we fund this site.
You may want to see: