Apple Gets Sued Over iOS 4 Problems
0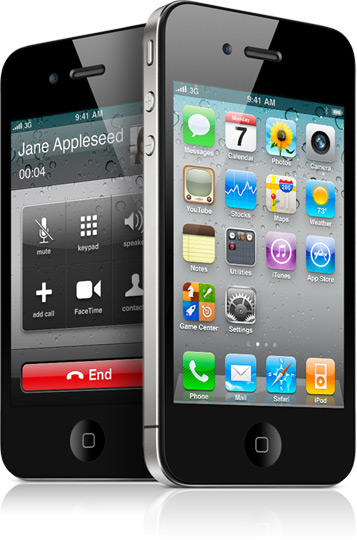 Apple has gotten used to being sued for all kinds of reasons. The company is already involved in multiple lawsuits against/by other handset makers. This time it is being sued over iOS 4's performance on iPhone 3G/S. iPhone 3G owners who upgraded their phones to the latest version of iOS earlier this year found out it wasn't exactly optimized to work older phones. Apple's forums were filled with angry and disappointed customers at the time. iOS 4's performance on iPhone 3G/S was so miserable at the time that older iPhones became "almost bricks." It turns out some of those angry customers believe Apple did this on purpose.
In a class action complaint filed with the San Diego Superior Court, Apple is being accused of engaging in deceptive business practices. Bianca Wofford alleges that instead of boosting performance, Apple's software turned her phone almost into a "brick." Did Apple want to sell more iPhone 4s at the time? Perhaps. But it seems software issues and major bugs should be considered deceptive business practices in this day and age.
Here is just a snippet of this lawsuit (as reported by CNET):
Contrary to Apple's public fanfare and false affirmative oral and written representations as to the benefits, the "upgrade" to IOS4 for users of the iPhone 3G platform has degraded service, diminished speed and operability and substantially slowed functionality of the device. … Plaintiff is further informed and believes that Apple engineers knew that iOS 4 would substantially undermine, impede, degrade, and decrease speed for consumers who owned third-generation iPhones rather than the newly release iPhone 4.
Bianca Wofford is hoping to get the courts to rule for $5000 in damages (at the very least) for iPhone owners who were affected by this issue. This is quite a stunning claim to make against Apple. A company who is on top of the world with its phones and tablet does not need to downgrade older phones to get people to upgrade to its new phone. Apple should have handle the issue better but to claim Apple knew this would happen beforehand sounds like a conspiracy theory. It's true that iPhone 3G owners have experienced a ton of issues with iOS 4. But no product or software is perfect. Let's see if Bianca Wofford can get anywhere with this lawsuit.
Also check out:
What do you think?
**Disclaimer: Our articles may contain aff links. As an Amazon Associate we earn from qualifying purchases. Please read our disclaimer on how we fund this site.
You may want to see: