Google Voice, Adobe Flash Coming to iPhone?
0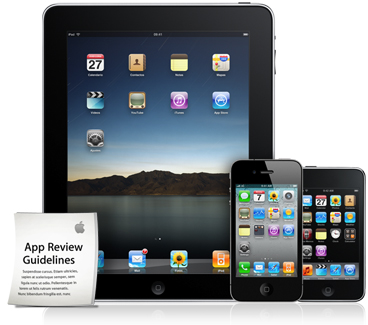 Trending iPhone & iPad compatible gadgets:
Apple iPhone may not be a perfect device but there is no question it offers one of the best smart-phone experiences people can get their hands on. Unlike Android, the iOS is a closed source system. That is not always a bad thing considering that Apple keeps a close eye on what's going on its platform. The downside is, Apple has made it difficult for its customers to play with Google Voice and Adobe Flash on their devices. With Apple publishing its app guidelines and relaxing its restrictions, it seems there is new hope for Google Voice and Flash on iPhone and iPad:
For the first time we are publishing the App Store Review Guidelines to help developers understand how we review submitted apps… We hope it will make us more transparent and help our developers create even more successful apps for the App Store.
Apple's development rules now allow for developers to use third party tools to create their applications. That means developers can potentially rely on Adobe Flash to bring their dynamic applications to iPhone. Apple is not admitting it has made a mistake about Flash. It has just relaxed its rules to give developers what they have been asking for (and to stay in the good graces of the FTC).
We are continually trying to make the App Store even better. We have listened to our developers and taken much of their feedback to heart. Based on their input, today we are making some important changes to our iOS Developer Program license in sections 3.3.1, 3.3.2 and 3.3.9 to relax some restrictions we put in place earlier this year. In particular, we are relaxing all restrictions on the development tools used to create iOS apps, as long as the resulting apps do not download any code. This should give developers the flexibility they want, while preserving the security we need.
As Apple and AT&T get ready to end their exclusive relationship, it seems Apple is more open to solutions such as Google Voice on iPhone. How else can one explain Apple giving green lights to a Google Voice client for iPhone. If GV Mobile gets approved by Apple, there is no reason to believe Google Voice won't be. Apple relaxing restrictions for Adobe and Google should be great news for Apple critics. It won't completely satisfy everyone, but it is a big step forward.
Who says Apple doesn't listen?
**Disclaimer: Our articles may contain aff links. As an Amazon Associate we earn from qualifying purchases. Please read our disclaimer on how we fund this site.
You may want to see: