Apple To Face Antitrust Investigation?
0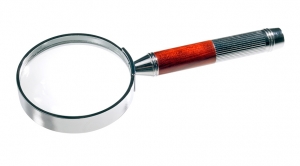 You know a company has made it big when the Feds start investigating it for antitrust. Apple has played the role of underdog perfectly in the past. These days, the company is in the driver's seat with its mobile handheld products. That could only mean two things: more lawsuits and dubious investigations. Make no mistake about it. An antitrust investigation is not something Apple wants to deal with, which is why the company may need to make changes to avoid having to go through the trouble.
Trending iPhone, iPad apps:
According to the New York Post, the Department of Justice and the Federal Trade Commission are preparing an inquiry into Apple's conducts when it comes to dealing with developers. Apple may have gotten away with its controlling ways in the past. But these days the company is on a high, which is why it can't get away with policies it used to in the past.
Let's keep in mind that this is just a rumor at this point. The details are very sketchy. So until a formal inquiry is launched, we are going to take this story with a grain of salt. Besides, an inquiry is much different from an investigation (though if the former is launched, it could only lead to the latter). If an inquiry is launched by the FTC, Apple's treatment of Adobe Flash will certainly be explored further. That's not all however. Apple has not turned its developers into fans by imposing all kinds of restrictions on them. The Feds will take a look into Apple's SDK, which could only mean trouble for Apple.
Is Apple in trouble at this point? Hardly. The company is going to survive even if the worst case scenario happens. It is likely that the Feds will leave Apple alone if the company decides to allow Flash and other third party tools to be used by developers. But do not bank on it. Perhaps the best way for Apple and Adobe to go forward is by working together to improve Flash's performance on iPhone and iPad. The trouble is, Steve Jobs claims he has given Adobe plenty of chances in the past, and the company has failed to live up to its promises.
I am not a big fan of government intervention as it usually ends up backfiring in unexpected ways. It's not as if Flash is not being used on other popular platforms. Besides, according to most experts, Android will surpass iPhone OS in market-share in a matter of couple of years. A government investigation of Apple's conducts will be a waste of time. Let's hope Apple finds a better way to resolve its issues with companies such as Adobe.
**Disclaimer: Our articles may contain aff links. As an Amazon Associate we earn from qualifying purchases. Please read our disclaimer on how we fund this site.
You may want to see: