iPhone 4G Rumor Roundup
20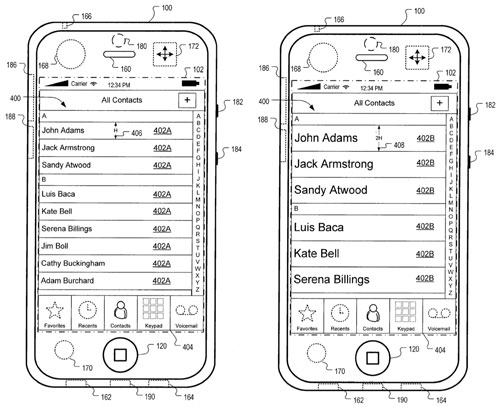 It's that time of year again. We are getting awfully close to the release date of iPhone 4G, and everyday we are hearing more rumors about how good the next generation iPhone will be. We already have a whole lot of information about iPhone 3.0. But there is still a lot to be learned about this new phone. For starters, we still don't know when Apple will introduce this new phone. All signs point to WWDC, but Apple has not confirmed anything in that regard. With that in mind, here are the rumors worth entertaining at this point.
iPhone 3.0 GPS: what will iPhone 4G's GPS is capable of is still not known. Can we really get a compass and turn by turn direction all on one device?
iPhone 4G Release Date: Apple is expected to introduce iPhone 4G soon, but we are going to have to wait for a while to get our hands on it. Wired.com suggests early July for iPhone 3.0's release date. The announcement could come as soon as next Monday.
iPhone 3.0 Camera rumors: one of the hottest topic on the Web. From Twitter to Facebook people are talking about what we can expect from iPhone 3's camera. Can we really get that video camera that we have been waiting for?
iPod rumors: what is going to happen to iPod product line is still not known. A lot of sites have reported about iPod Touch getting its own camera. And a larger screen can be in the works.
iPhone 3.0's Battery Life: a lot of folks have complained about iPhone 3G's battery life. If the rumors are true, we are going to get a bit more juice with the next generation iPhone.
Larger iPod Touch: we have been hearing a lot about Macbook 3G and Apple netbook. But Apple MediaPad has gotten the most coverage in the news. Can we really get an iPod Touch XL?
Not all of these rumors are going to turn out to be true. But even if a quarter of them are, we are set for one exciting summer.
Your turn: what are you most excited about when it comes to iPhone 3.0 (from what you have heard in the rumors)?
**Disclaimer: Our articles may contain aff links. As an Amazon Associate we earn from qualifying purchases. Please read our disclaimer on how we fund this site.
You may want to see: