iPhone 4S Unlocked, iPhone 5 Update
0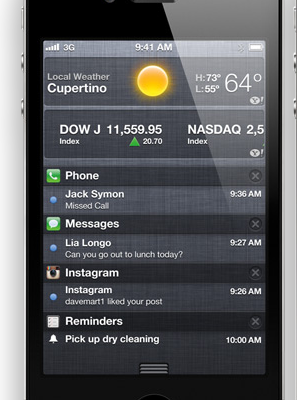 Apple has already begun selling iPhone 4S units with contracts. But not everyone is planning to sign up for a 2 year iPhone contract. The contract free iPhone 4S units are on the way. Apple intends to officially start selling them in November. As 9 to 5 Mac reports, some Apple stores have already started selling these units. Users can activate these phones by just plugging them into iTunes. They seem to ship with an AT&T SIM card, which can be removed.
Also check out:
Unlocked iPhone 4S units are not cheap by any means. They cost somewhere between $649 and $849. They can be connected to T-Mobile's EDGE network. Of course, iPhone 4S is already being offered by the other 3 carriers in the U.S. Sprint also plans to allow iPhone 4S to be unlocked but only internationally:
Sprintís policy is to have the iPhone 4S SIM locked to our network domestically and internationally. At launch, the International SIM will be unlocked. We do expect a SIM lock to be pushed to the devices shortly after launch. We will then allow existing customers in good standing to unlock the SIM for international use if needed in the future.
iPhone 4S has done quite well for a device that was dubbed as a disappointment by many tech experts. Most of these folks expected Apple to introduce a new iPhone with a larger screen and a major change in design. That iPhone is in the works and expected to be released in 2012. Multiple sources are reporting that iPhone 5 was the last project for Steve Jobs. As Ashok Kumar, an analyst at Rodman & Renshaw, explained:
was the last project that Steve Jobs was intimately involved with from concept to final design. For that reason…this product will establish the high water mark for iPhone volumes
iPhone 5 will have a drastically different design with support for LTE. Apple needs to deliver big with the next iPhone. If the rumors are true, chances are it very well will. The device is expected to be announced at Apple's Developer's Conference in the summer of 2012.
**Disclaimer: Our articles may contain aff links. As an Amazon Associate we earn from qualifying purchases. Please read our disclaimer on how we fund this site.
You may want to see: