Latest Jailbreak Not Safe?
0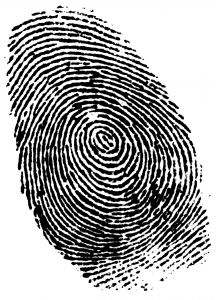 The government may be fine with people jailbreaking their iPhones. It is not an illegal activity as we found out just a short while ago. That does not mean the risks are low for jailbreakers. The iPhone Dev team always puts out decent quality jailbreak solutions for iPhone. The latest one, which is available on jailbreakme.com, can be installed on iPhone through the web. There is just something wrong with this picture. The jailbreak software may be completely safe, but the fact that you get to install it by using Safari means there is potential for hackers to take control of iPhones using malicious web pages.
Also check out:
Apparently, Apple is investigating the issue and will surely introduce patches to plug these security hole. According to VUPEN Security, this is not an issue Apple can hide under a rug:
Two vulnerabilities have been identified in Apple iOS for iPhone, iPad and iPod, …. The first issue is caused by a memory corruption error when processing Compact Font Format (CFF) data within a PDF document, which could be exploited by attackers to execute arbitrary code by tricking a user into visiting a specially crafted web page using Mobile Safari. The second vulnerability is caused by an error in the kernel, which could allow attackers to gain elevated privileges and bypass sandbox restrictions.
Unfortunately, smart-phone owners do not pay attention to what they install on their devices these days. iPhone, Android, and other platforms all have their security issues. Companies such as Microsoft have been getting a lot of flak for developing software with many security holes. In truth, the more popular a platform becomes, the more of these holes get discovered. Jailbreaking can still be a safe activity as long as users approach it in a cautious fashion. Clicking on suspicious files is not a smart thing to do, no matter what device you are holding in your hands.
iPhones can be exploited for identity theft purposes. Whether you have jailbreak software on your phone is not important. Putting too much sensitive and mission-critical material on a smart-phone is not a good idea at all. Apple will fix the current issues with its software, but that won't stop hackers from finding other holes to exploit.
Also check out:
**Disclaimer: Our articles may contain aff links. As an Amazon Associate we earn from qualifying purchases. Please read our disclaimer on how we fund this site.
You may want to see: