Motorola Gets Blocked, Google Tricking Safari?
0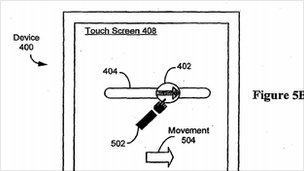 Trending iPhone, iPad apps:
Apple has not had a whole lot of success with its lawsuits against Google Android partners so far (considering all the money it has spent). But it has won a couple of victories in the past few months. Apple has now managed to get Motorola banned in Germany over the "slide-to-unlock" feature. This is the first significant victory Apple has had over Motorola in any part of the world. Motorola is already in the process of being acquired by Google. Apple seems determined to go after these companies for now, no matter how high the cost of continuing this war. Things are going to get very interesting once Google closes the acquisition of Motorola Mobility though. For now, Motorola seems to have a way around to get the ban lifted:
Today's ruling in the patent litigation brought by Apple in Munich, Germany, concerns a software feature related to phone unlocking in select Motorola devices sold in Germany. Motorola has implemented a new design for the feature. Therefore, we expect no impact on current supply or future sales,
a Motorola spokesman explained. Apple is expected to continue going after Android with this patent and many others at its disposal.
Apple is asserting the same patent as well as a related utility model against Samsung in Mannheim, and can always bring claims against more Android device makers in this jurisdiction. Today's ruling is significant bad news for Android at large, and Google.
explains FOSS Patents' Florian Mueller. It will be interesting to see how much success Apple achieves with its other lawsuits.
Speaking of Google, the Wall Street Journal is reporting that Google and other ad companies have been going around Safari's privacy settings to track web users on desktop computers and smartphones.  The company was using a code that tricked Safari into letting a tracking cookie to be placed on users' devices.
Also check out:
Safari does allow for tracking cookies as long as people are interacting with a site. Google's script was tricking Safari into thinking that people were submitting a form to Google. The code seems to have been removed at this point. But this does not bode well for Google, which has been quite controversial with its approach to privacy.
**Disclaimer: Our articles may contain aff links. As an Amazon Associate we earn from qualifying purchases. Please read our disclaimer on how we fund this site.
You may want to see: