iTunes Fake Reviews: Big Issue?
1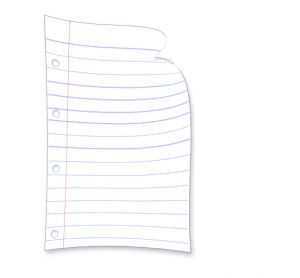 When it comes to picking up new apps, many iPhone and iPad owners rely on the reviews they get to read on iTunes. Not every app developer company offers a free version of its products, leaving consumers with the task of searching for reviews and feedback from other iPhone owners. Unfortunately, not all these reviews and positive recommendations are legitimate. While not every reviewer can be bought, there are people who will sell their souls just to get their hands on new shiny apps (and get a percentage of their sales). Developers understand the power of getting early positive reviews posted on iTunes. Some are willing to let "real users" do the job for them. Others try to buy positive reviews.
Reverb Communications, a California-based PR agency, recently got into hot water with the FTC for posting fake reviews to iTunes. The positive reviews posted looked as if they were from regular consumers. In reality, there were nothing more than paid endorsements. Reverb Communications may have settled its case with the FTC, but there is no question the issue of fake iTunes reviews is pretty widespread.
Reverb and Snitker did not disclose that they were hired to promote the games and that they often received a percentage of the sales. These facts would have been relevant to consumers who were evaluating the endorsement and deciding whether to buy the gaming applications.
This is pretty similar to the practice used by some iPhone review sites that charge for their work. The FTC has been getting tough on bloggers and affiliate marketers in the past few months. Getting paid for work is not a major issue as long as these companies disclose their relationship with app developers.
Unfortunately, it is very difficult to identify all fake reviews on iTunes. The same issue is going on at Amazon. The iPhone app review business is not lucrative for everyone, which is why some bloggers and marketers are willing to risk getting spanked by the FTC for short-term gains. The good news is a lot of these folks are not smart enough to take precautions to avoid getting caught.
Apple can probably learn a few things from what Amazon has done with its review system. As more people get their hands on iPhone and the platform becomes more mature, it should be easier for app shoppers to identify those fake positive reviews and buy apps that are worth their price.
In your opinion, are fake reviews a big issue in iTunes? Could you share any examples?
*photo courtesy of stock.xchng
**Disclaimer: Our articles may contain aff links. As an Amazon Associate we earn from qualifying purchases. Please read our disclaimer on how we fund this site.
You may want to see: