Tangled 2 Doodle: Can You Untangle The Dots?
3
3D action and shooter games can be a lot of fun. While they can entertain and excite people, they do not necessarily make their brains sharper. That's what puzzle games are for. What makes a great puzzle application? An app that is easy to pick up, hard to master, and does not bore you to death. Tangled 2 Doodle is one of those puzzle games that is easy to start and tough to finish. Untangling a bunch of dots may sound easy on paper but it can be pretty challenging if you have enough of those dots sitting on your screen.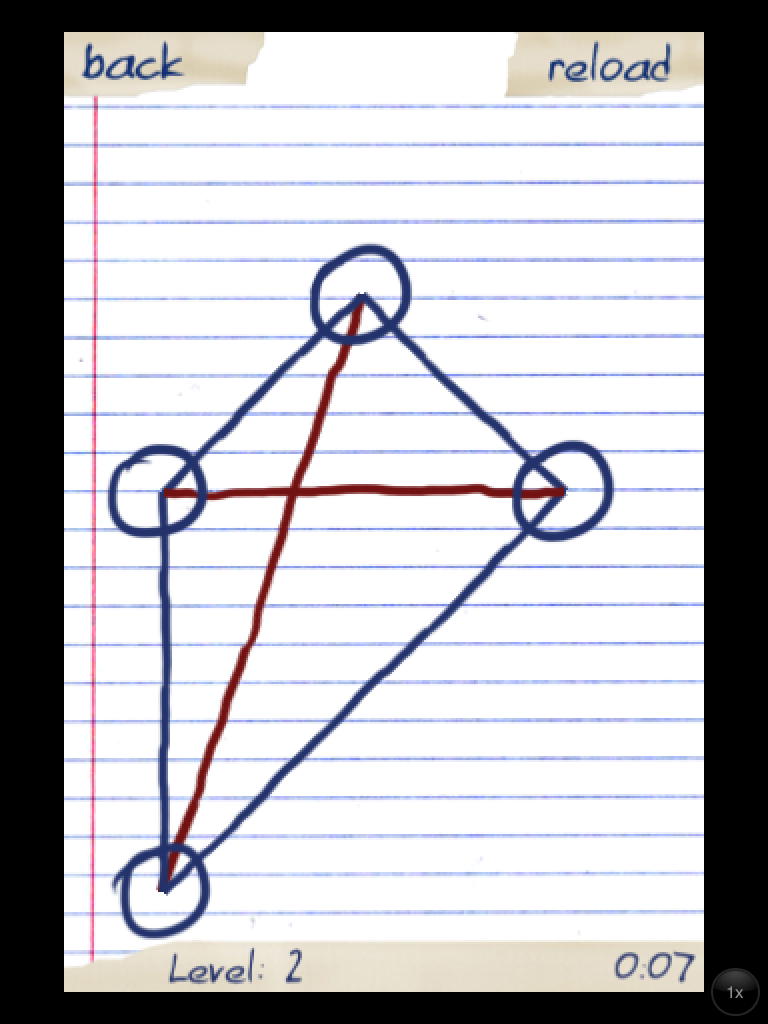 The developers behind Tangled 2 Doodle have already developed a couple of other apps around the same concept. Unlike the movies, this sequel is as good as the original, if not better. The game is pretty simple to learn. You want to untangle the lines and make sure they do not overlap. It's simple to do when you are dealing with a couple of dots. It does get very complicated as more dots are added to the game.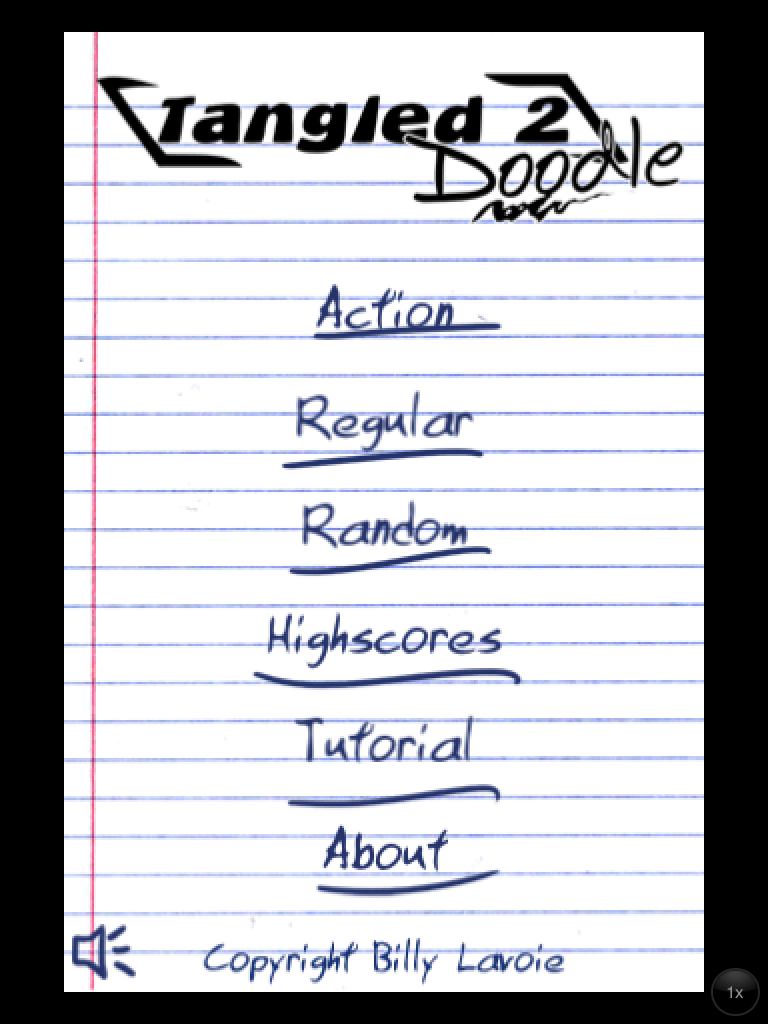 Tangled 2 Doodle has 3 modes. In Regular mode, you just follow the rules and untangle all the lines to clear each level. It has 30 levels in this mode, which will keep you entertained for a while. When you are done with these levels, the Random mode will provide you with even more challenges. The Action mode is pretty exciting. In that mode, you'll have to untangle the dots one by one before there are too many of them on your screen. Waste time, and you'll end up with an almost impossible puzzle.
Trending iPhone, iPad apps: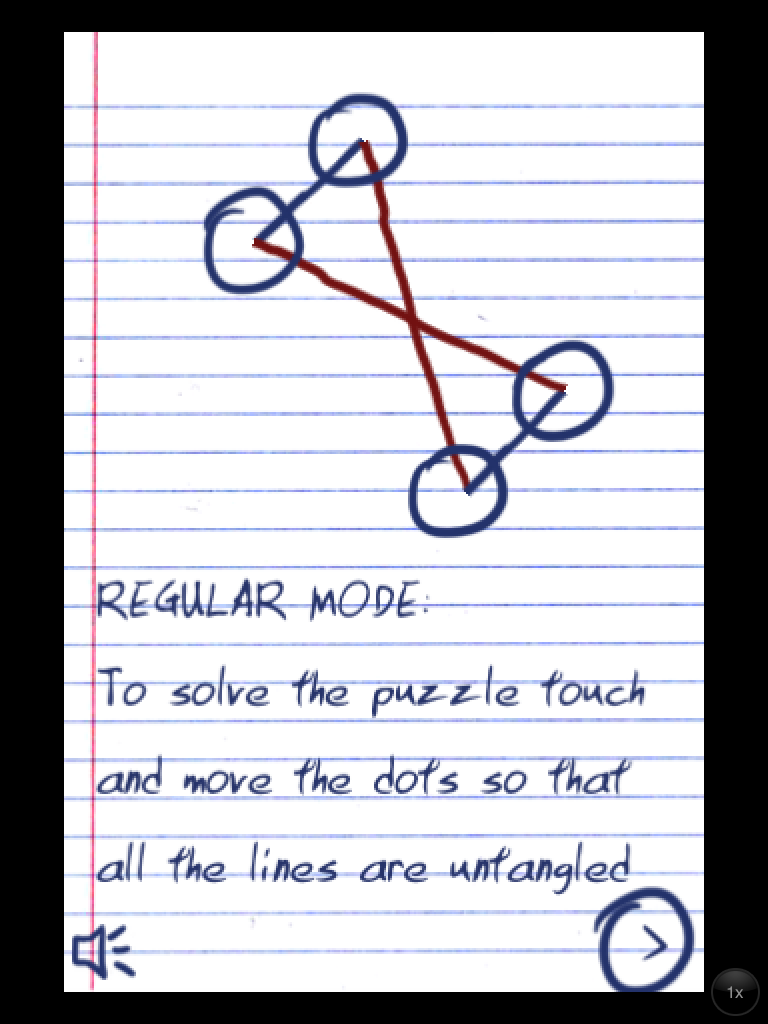 We did have a chance to test the other products offered by the developer. Tangled 2 Doodle has been redesigned completely and has cool music and new graphics. It is also compatible with OpenFeint, so you'll have plenty of reasons to solve as many puzzles as possible in the shortest amount of time.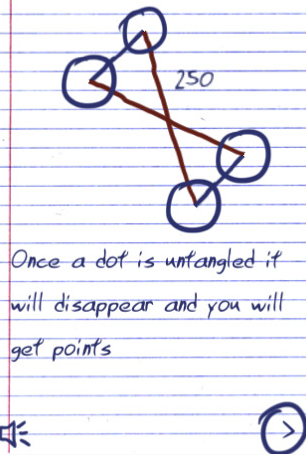 Nothing is more frustrating than dealing with puzzles that are very easy to solve and are designed to make you feel good about yourself. Those are a waste of time. With Tangled 2 Doodle, you may be able to solve the first few puzzles, but sooner or later you are going to have to use some of your problem solving skills to untangle those dots. Some of the puzzles that you will get with this app are truly a nightmare to deal with (makes solving them more gratifying). If you want to sharpen up your mind or get over a tough day, Tangled 2 Doodle is just what the doctor ordered.
Win Tangled 2 Doodle (contest is over)

The good developers behind Tangled 2 Doodle have been kind enough to provide us with 3 promo codes to give away to iPhoneness readers. The rules are quite simple:
Follow @iphoneness on Twitter and tweet the following message (or click here): Freebie Alert!: Tangled 2 Doodle #Giveaway > Follow @iPhoneness and visit https://www.iphoneness.com/tangledgiveaway to win

Support this giveaway is sponsor by visiting http://billylavoie.blogspot.com.
Include a link to your Twitter message in the comment section.
Optional: we want your feedback. Please come back here if you have won (or own this app already) and let us know how's been your experience with the game. How would you improve it?
The first 3 people to complete the above steps win. Please use the promo codes as soon as possible (if you are a winner). Please leave a valid comment with a valid e-mail or your entry is void. This is a limited time giveaway. We reserve the right to end it at any time (with or without any winners).
**Disclaimer: Our articles may contain aff links. As an Amazon Associate we earn from qualifying purchases. Please read our disclaimer on how we fund this site.
You may want to see: