Should You Upgrade To iPhone 3G S
0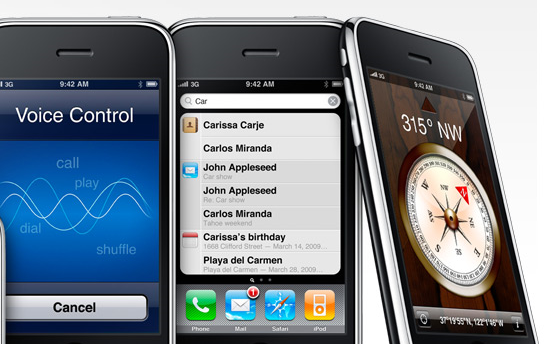 The wait is finally over, and we know what Apple's been up to in the past few months. Apple has working hard to improve the iPhone platform and at the same time has made enough improvements to iPhone 3G S to make it one in demand gadget in the next few months. For starters, we finally got the video recording capability that we have all been waiting for. Taking pictures with iPhone 3G is nice, but you always want to have the ability to take quick videos as well. Apple address this issue heads on by improving the camera's resolution and making it easy to capture videos and edit them as well.
The third generation iPhone is faster as well. While we don't know the exact specifications as far as the processor is concerned, we have to take Apple's word for it. What I was impressed about was Apple's dedication to bringing better battery technology not only to iPhone but also to its Macbook lines. You now can talk on your iPhone for almost 12 hours before needing a recharge (on 2G). That's a significant improvement over the previous iPhone. It's still a trouble area that Apple should work on improving.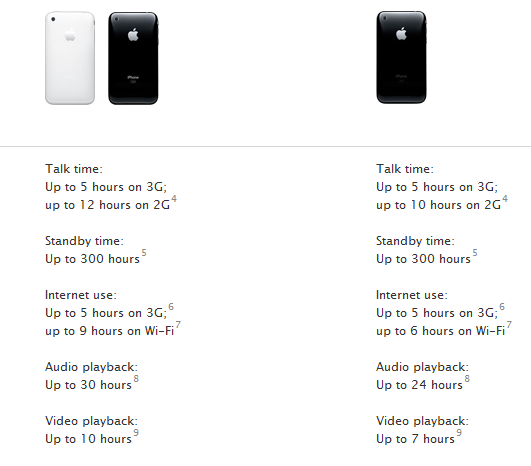 The addition of a digital compass to iPhone 3G S was a nice plus. You can also get turn by turn directions from your iPhone, essentially putting the GPS makers in Apple's sights. And if that's not enough, you can use "Find My iPhone" feature to recover your phone when you lose it. Now if you have dropped your phone in a subway train, I wouldn't be too optimistic about recovering it. But at least you get to erase its memory.
The introduction of iPhone voice commands now makes it easier to go truly hands free with your iPhone. You can use your voice to dial on your iPhone 3G S. Not earth shattering but essential. In fact, you could say the same thing about all features Apple has introduced on the new iPhone. It seems Apple has spent more time filling the gaps than introducing revolutionary features on the new iPhone 3G S. If you expected a brand new design with a lot of out-of-this-world features, the new iPhone 3G S may disappoint you. I do believe that the introduction of iPhone 3.0 OS will significantly go a long way towards satisfying disappointed iPhone fans. But I can't recommend to anyone to upgrade to iPhone 3G S unless you are eligible for an upgrade with at&t or can come up with a good excuse to spend some cash.
Your take: what impressed you the most about iPhone 3G S? What was disappointing about it?
**Disclaimer: Our articles may contain aff links. As an Amazon Associate we earn from qualifying purchases. Please read our disclaimer on how we fund this site.
You may want to see: