Amazon, Consumer Reports Take on Apple
1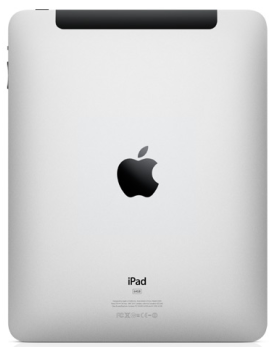 We have known for quite some time that Apple intends to end its iPhone 4 free case program on September 30th. It seems some folks expected the program to continue forever. While Apple has decided not to change iPhone 4's antenna design, the company intends to give a freebie to those who are actually experiencing issues with their phones. Consumer Reports did not recommend iPhone 4 when it was released. It continues to criticize Apple over how it has handled iPhone 4:
Our tests found the Bumper successfully mitigates the iPhone 4's reception issue, which was a weak point in the phone's otherwise-stellar performance in our tests. And we agree with Apple that not all iPhone 4 owners will experience reception difficulties with the device. But putting the onus on any owners of a product to obtain a remedy to a design flaw is not acceptable to us. We therefore continue not to recommend the iPhone 4, and to call on Apple to provide a permanent fix for the phone's reception issues.
As much as we respect Consumer Reports for their reviews and guides, it is clear now that it is following an agenda. iPhone 4 does have somewhat of a design flaw. But for Consumer Reports to admit that not everyone will experience reception issues with the device and expect Apple to still give a free case to everyone is just absurd. In a perfect world, Apple would just come up with a permanent fix for iPhone's antenna. That won't happen until iPhone 5. Apple deserves to be criticized, but it is not clear why Consumer Reports is being so sloppy with this issue.
Consumer Reports is not the only party taking on Apple. Apparently, Amazon is ready to get down and dirty with Apple over the e-book reader market. In a brand new ad, Amazon takes a dig at Apple iPad for not being readable in direct sunlight. Let's not forget Kindle is cheaper too:
Apple iPad fans need not worry about all these attacks. In fact, this could be exciting times for them considering that Apple may release a FaceTime capable iPad for the holiday season. That move would only help Apple increase its momentum with iPad.
Your take: are you excited about FaceTime-capable iPad? What are your thoughts on the latest Consumer Reports episode?
**Disclaimer: Our articles may contain aff links. As an Amazon Associate we earn from qualifying purchases. Please read our disclaimer on how we fund this site.
You may want to see: