iPhone 4 Free Case Program To End
0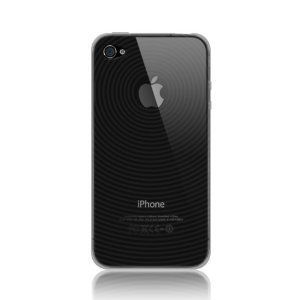 Apple never wanted to deal with the whole antenna issue. After all, iPhone 4 was supposed to be a flawless product. iPhone 4 owners did not exactly cooperate with Apple and started discovering all kinds of issues with their phones. Apple probably could have gotten away with ignoring its customers' calls for a fix for iPhone's antenna issue a couple of years ago. This time around the company decided to give away free cases to help alleviate the problem for those affected by this issue. At the time, many thought that Apple would change the antenna in its new units to fix the issue after September 30th. The free case program is still ending but Apple is still not ready to admit there was a flaw in its phone:
We now know that the iPhone 4 antenna attenuation issue is even smaller than we originally thought. A small percentage of iPhone 4 users need a case, and we want to continue providing them a Bumper case for free. For everyone else, we are discontinuing the free case program on all iPhone 4s sold after September 30, 2010. We are also returning to our normal returns policy for all iPhone 4s sold after September 30. Users experiencing antenna issues should call AppleCare to request a free Bumper case.
The news is not all that bad. Apple is just not going to give everyone a free case. iPhone owners who have never experienced the "death grip" issue probably do not need a bumper case. Those who do experience it after September 30th can still get free cases if they ask for it (from AppleCare).
Apple's take on this whole iPhone 4 antenna issue is very clear. It clearly does not believe there is an issue with iPhone's antenna (or not willing to admit it). So much so that it won't even change the antenna design in the upcoming Verizon iPhone. That means only one thing: Apple has decided to stick with the current design for quite a while. Apple may go on to fix iPhone's design issues a year or two from now. Until then, people are better off counting on their bumper cases.
**Disclaimer: Our articles may contain aff links. As an Amazon Associate we earn from qualifying purchases. Please read our disclaimer on how we fund this site.
You may want to see: