Apple Criticizes E-book Lawsuit, Gets Nowhere with Samsung
0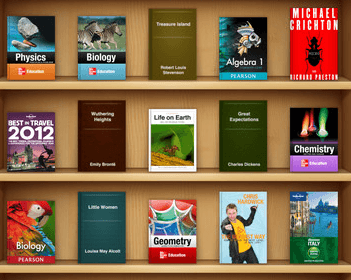 Apple is going to have a very busy year in courts considering that it is going after Samsung and being sued by the government for price manipulation in the e-book market. Samsung and Apple were supposed to get together to resolve their differences over patents. It seems the first round of recent talks has failed. Unless another round of talks is ordered, the issues between both companies will be addressed in a trial.
Some experts were hoping for Apple and Samsung to put some sort of agreement in place in their patent wars. According to Korea Times, the executives for these companies could not get over their differences. The next step seems to be trial at this point. Apple was always in a stronger position with its patents. This could take months to resolve through. That is unless the companies reach an agreement before June 27th.
The Samsung issue is not the only thing Apple needs to worry about these days. The U.S. government is essentially accusing Apple and 5 top publishers of price collusion which has cost consumers millions of dollars. The company is fighting back by claiming that it has not conspired with anyone to challenge Amazon's dominance in the e-book industry.
Apple's entry into e-book distribution is classic procompetitive conduct …. For Apple to be subject to hindsight legal attack for a business strategy well-recognized as perfectly proper sends the wrong message to the market… The government's complaint against Apple is fundamentally flawed as a matter of fact and law.
Apple said in court papers. A couple of top publishers have already settled their case so the issue remains a complicated one for Apple. Will Apple settle this with the government soon? That remains to be seen.
**Disclaimer: Our articles may contain aff links. As an Amazon Associate we earn from qualifying purchases. Please read our disclaimer on how we fund this site.
You may want to see: