Apple Fires Warning Shots at Pure Digital, Sony
0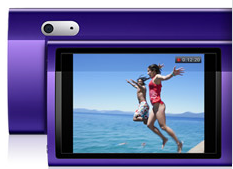 We finally know what Apple's big announcement was, and it certainly wasn't what most experts expected it to be. Everyone expected Apple to introduce a video camera for iPod Touch 3G. However, Apple took a more interesting approach by introducing a ton of features on iPod nano. Apple could have just introduced the video camera for iPod Touch but why do that when you can make people buy an iPod nano as well. The new iPod Nano is not only a portable mini camcorder, but it's a voice recorder, a pedometer, a music mixer, and a radio. With the introduction of these features, Apple has made the Nano a must have. It offers a different set of features in comparison to the iPod Touch, so Apple is hoping that people will pick up both. Had Apple given us a video camcorder on the iPod Touch as well, this probably wouldn't be the case.
Let's not forget that Apple's marketing machine is momentum-based. Apple has created another wave of momentum for itself going into the holiday season. And once this wave dies, Apple will get back to business by giving us that camera with the iPod Touch.I still believe that Apple can take a more aggressive approach with iPod Touch by redesigning the device, but there are no indications that Apple will do that.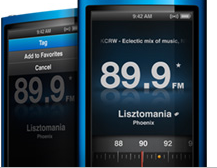 Apple not only plans to kill the Flip, but it also intends to beat Sony in its own game as well. If you missed the presentation from 09.09.09's event, the presenters talked about how the iPod Touch can be used as a gaming device and how it stacks up against the PSP. Apple is now repositioning the iPod Touch as the next great mobile gaming device, and who can argue with that with games such as Madden NFL for iPhone. I do agree that iPod could use a few buttons to make playing games on the go easier, but the device is certainly capable of holding its own against the PSP.
The 09.09.09 event was certainly what most of thought it'd be. But we got to see the next version of iTunes in addition to the new iPods. The prices have been reduced as well, so these gizmos are more recession friendly than ever. But the time has come for Apple to either introduce a brand new device (e.g. the iPad) or redesign an existing device (iPod Touch). That way, there will be even more buzz about Apple all around.
**Disclaimer: Our articles may contain aff links. As an Amazon Associate we earn from qualifying purchases. Please read our disclaimer on how we fund this site.
You may want to see: