Apple To Develop a Search Engine for iPhone/iPad?
0
It seems the talks between Steve Jobs and Eric Schmidt have gone so well that Apple has decided to become even more serious about the challenge that Google poses to its products. Apple has allowed Google search engine to be its default engine on its devices. There is nothing wrong with that as Google arguably has the best search platform on the market. Google search may look harmless on the surface, but it does provide Google with a ton of data it can use to come after Apple. Google can easily see what iPhone owners are searching for and what are they needs and desires. That's not something Apple is willing to give up to Google at this point.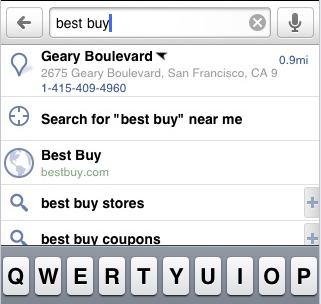 So how's an Apple search engine will work? After all, the search business is not exactly one of Apple's core competencies. According to Piper Jaffray's Gene Munster Apple has enough data to work with:
We believe Apple could utilize data unavailable to Google, data generated by the company's App Store, to create a mobile centric search engine, which would be a unique offering to Google's search engine.
Apple may lack the experience to build a search engine as powerful as Google. But one does not have to look further than Facebook to figure out the importance of "data" in this digital world. Facebook has made a few mistakes along the way, but it has used its data to its fullest to become one of the most popular sites on the planet (challenging the top dogs in the process).
The future of search on touch-based devices is much different than what we have today. There needs to be a fundamental difference between mobile search experience and what you get on a desktop PC. Apple is in the position to deliver that experience and set itself apart from its competitors. Considering that Apple devices are becoming faster and more developers are jumping on Apple's development platform to build their own apps, Apple may be able to take something from its search engine. But it's too early to tell whether Apple would go forward with such a project. Let's call it a solid rumor at this point.
**Disclaimer: Our articles may contain aff links. As an Amazon Associate we earn from qualifying purchases. Please read our disclaimer on how we fund this site.
You may want to see: