iPhone & iPad To Dominate Mobile Gaming Market
0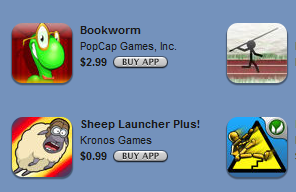 Steve Jobs is known for having ambitious plans. When Apple launched the iPhone, it wasn't only hoping to dominate the smart-phone market. It had plans to make iPhone more than a smart-phone. The company has achieved that in the past couple of years. The iPhone is now a decent GPS, task organizer, mobile entertainment center, and a super handheld gaming device. Many experts discounted the idea of app store from the start. With thousands of games available in iTunes, Apple has given itself a chance to compete with the big guns in the mobile gaming market.
Sony and Nintendo have been going back and forth in the mobile gaming market. But even they must have been blindsided by the fast rise of iPhone in that market. According to a new report by Flurry Analytics, Apple increased its market-share in the mobile gaming market by 14% from 2008 to 2009, reaching a new high at 19%.
That is not a good trend for Nintendo and Playstation portable. These numbers are more troubling for Sony as it's now clearly falling behind its other two competitors. iPhone is going to increase its market-share yet again in 2010. Add to the fact that the iPad is designed to be the ultimate gaming device and Apple could see a major boost in its market-share by the end of 2010.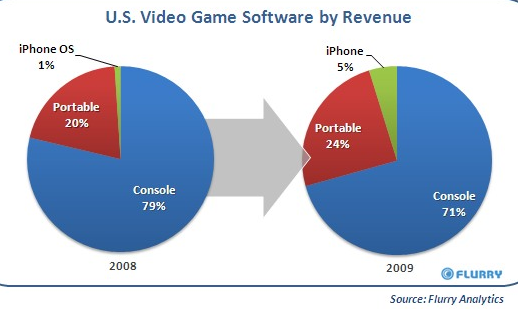 Apple still has ways to go to make a real splash in the gaming market (overall). But considering the fact that its iPhone is responsible for 5% of software revenue in the gaming market should be good news for the company. The iPad is going to be launched with lots of games as well, indicating that there is no reason to doubt what Apple is trying to accomplish here. Add to that the fact that Apple will be selling iPhone contract free and through more carriers and the gaming market future seems bright for iPhone.
Your take: can PSP bounce back or has Sony no shot against Apple and Nintendo?
**Disclaimer: Our articles may contain aff links. As an Amazon Associate we earn from qualifying purchases. Please read our disclaimer on how we fund this site.
You may want to see: