iPhone Price Cut On The Way?
0
Many Apple fans have been counting days till they can get their hands on Apple's new "creation" iPad. The company has announced the device and is removing the last obstacles to start taking orders and shipping the device. But that's not the only thing that Apple fans are looking forward to. According to many credible sources, Apple is getting ready to reduce iPhone prices yet again to put itself in a better competitive position, considering that many companies are introducing "iPhone killers" these days.
According to Morgan Stanley, the new iPhone models are on the way, and they'll be cheaper than you think. Getting an iPhone for $199 is only one part of the story. Paying for the 2 year contract puts the iPhone out of many people's range. Apparently, there is going to be a change in Apple's pricing scheme to make the device more affordable to more people:
We expect Apple to launch new iPhones in June that offer both a lower total cost of ownership and new functionality, potentially including gesture-based technology
So what new features could we get with the next generation iPhone? Apple's latest patent shows that the company could be working on integrating Motion Sensing Technology in the upcoming iPhone models. According to Patently Apple, users will be able to control their device through motion sensors in iPhone's camera. So you can go through your things on your device easily on the go.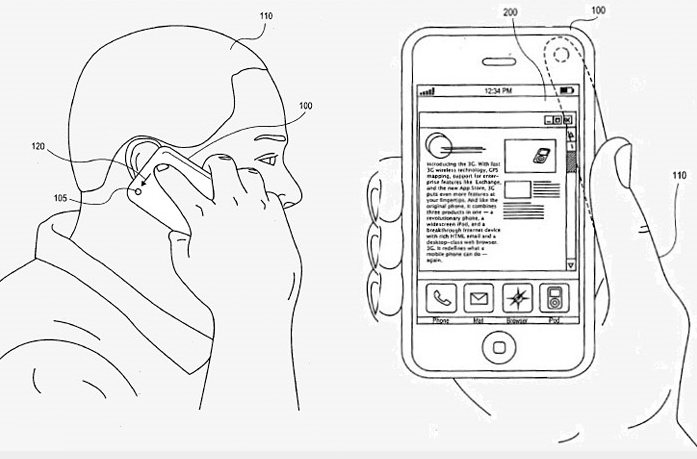 It's tough to say when we are going to see this technology implemented in iPhones. We have seen many Apple patents in the past, but not all of those plans have been executed by Apple. Apple is investing in its future and thinking of ways to keep the iPhone ahead of its rivals. But that doesn't mean we are going to get everything Apple has cooked up with iPhone 4.0. Considering that this year Apple is releasing the iPad as well, some of these fancy features may have to wait for iPhone 5 and beyond.
Your take: if you worked for Apple, how would you go about bringing down the total cost of iPhone ownership for consumers?
**Disclaimer: Our articles may contain aff links. As an Amazon Associate we earn from qualifying purchases. Please read our disclaimer on how we fund this site.
You may want to see: