iPhone vs. Droid: Motorola Worried?
0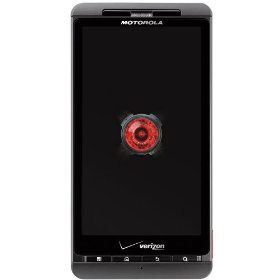 Also check out:
Motorola has been able to put a decent challenge against Apple iPhone with its DROID products for a couple of years now. While the DROID brand has never come even close to beating the iPhone, it never had to go head to head against it considering that these devices were offered by two different wireless carriers. With the launch of Verizon iPhone 4, Motorola won't be able to use Verizon network as one of its phones' benefits. Motorola did have a modest profit for the last quarter of 2010. It still missed the market's expectations.
Motorola has managed increase its revenue for 2010 to $11.4 billion from $11 billion in 2009. This is impressive considering that the company had a huge loss on its income statement in 2009. Motorola is not out of the woods just yet. Even though it has some of the best Android phones around, investors still expect DROID products to have a rough go against Verizon iPhone. Verizon and Motorola may have enjoyed a close relationship in the past. But Verizon is interested in growing its subscriber base further. It can't do that by just relying on DROID phones.
AT&T is another company that is trying its best to minimize the effects of Verizon iPhone on its business. With Verizon offering unlimited data plans to early Verizon iPhone adopters, it was only a matter of time before AT&T started offering a similar plan. It did discontinue its unlimited plans a while back. But ZDNET reports AT&T is quietly matching Verizon's offer for some customers. Apparently, a bit of complaining could do the job if you have had AT&T's unlimited plan in the past.
Apple is the clear winner out of the 4 companies involved in this war. It has not only sold a ton of iPhones, it has utterly dominated the tablet market. iPad sales have been so great that could make Apple the third largest PC maker if counted. With iPad 2 coming out, and Apple finding more innovative ways to offer its customers more value for the money, it is hard to see how one single company can beat Apple in this game.
**Disclaimer: Our articles may contain aff links. As an Amazon Associate we earn from qualifying purchases. Please read our disclaimer on how we fund this site.
You may want to see: