No Fools' Matter: iPad Aces Early Reviews
0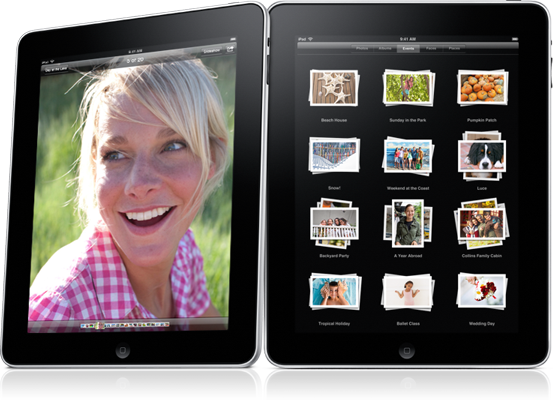 You've got to feel it for Apple. The company just can't get a break. Not only its iPad is already out of stock and has a new delivery date, all the rumors about iPhone HD have given the company yet another boost. While Apple's competitor's are still struggling to keep up with the iPhone, Apple iPad has taken the market by storm and has already gathered a few glowing reviews from top experts. First generation devices are usually panned by the critics for their short-comings. It has not been really the case with the iPad. Wall Street Journal gave the iPad a  glowing review, praising the device for its features and potential. Many buyers seem to be excited about the device (even though it's still early in the game):
If you're mainly a Web surfer, note-taker, social-networker and emailer, and a consumer of photos, videos, books, periodicals and music… this could be for you.
What's more exciting about the iPad is the emergence of iPad apps. Many iPad apps are going to be the ones we have come to see in iPhone app store. But there will be new, iPad optimized apps in the future. The device is more than just a giant iPhone and iPhone's latest SDK does provide developers with the tools to write killer apps for it. The iPad may not completely replace your laptop. But as WSJ put it, with the help of top iPad apps, it will come pretty close.
Apple fans seem to be so excited about the release of the iPad that they haven't paid enough attention to all the news on iPhone HD. Verizon seems to be finally getting the CDMA iPhone many have been waiting for a while. iPhone 4 OS is supposed to support multi-tasking as well, something many current iPhone owners have complained about in the past. Best of all, iPhone 4.0 may be getting its own Expose'.
Trending iPhone & iPad compatible gadgets:
Whether you are new to iPhone development or an experienced iPhone developer with a solid track-record, you are going to kick yourself if you don't enter the iPad app market. Top iPhone app businesses have gotten a lot of funding from VC firms, and that's expected to continue now that Apple has brought forth the iPad. There has never better time to be a smart-phone/tablet coder.
**Disclaimer: Our articles may contain aff links. As an Amazon Associate we earn from qualifying purchases. Please read our disclaimer on how we fund this site.
You may want to see: