Redesigned iPhone 5 in 2012, iOS Tops Android in App Revenue
0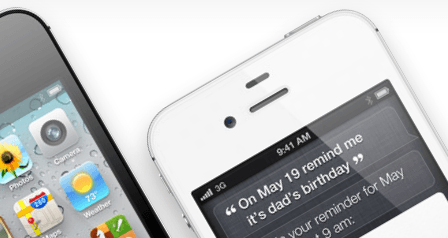 The iPhone 4S has already been a very successful gadget for Apple. Even though the company did not deliver a drastically different iPhone (in design) this year, it did offer enough changes to make people want to buy iPhone 4S units. The same strategy won't work in 2012. According to Piper Jaffray analyst Gene Munster,  Apple will bring a redesigned iPhone 5 to the market in the summer of 2012. The iPhone 5 and iPad 3 should make the next year a very successful one for Apple
Munster forecasts that Apple could sell as many as 142m iPhone units in 2013. That leads to an 18% increase in revenue. The company is also forecasted to sell 66m iPad units in 2013. These forecasts assume that the Apple will release only one iPad next year. The numbers could be drastically different if more iPhone or iPad models are released. It is clear that Apple will need to step up its game to continue its growth in these markets in the upcoming years.
The iOS platform does have a not-too-secret weapon for its fight against Android and other mobile platforms. While it is true that Android has grown exponentially in the past couple of years, Apple's app ecosystem is much more attractive for developers. Just like anyone else, app developers like to get paid well for their efforts. According to a report from Distimo, the App Store generates four times as much as revenue as the Android Market.
Not surprisingly, freemium applications are on the rise. App buyers are now more open to the idea of making in-app purchases to enhance their favorite apps these days.
2011 was the year where in-app purchases and the freemium business model became one of the most important monetization strategies for developers … Half of the revenue of the 200 top grossing apps in the Apple App Store for iPhone is now generated by freemium apps. This proportion is even higher in the Google Android Market where 65 percent of the revenue from the top grossing apps is generated by freemium apps,
explains Distimo.  The Android Market does have the most number of free apps. But it is well beaten when it comes to app revenue potential. With the iPhone 5 and iPad 3 coming in the next few months, 2012 should be another solid year for the App Store.
**Disclaimer: Our articles may contain aff links. As an Amazon Associate we earn from qualifying purchases. Please read our disclaimer on how we fund this site.
You may want to see: