Apple iPad 3/HD Event Coverage
0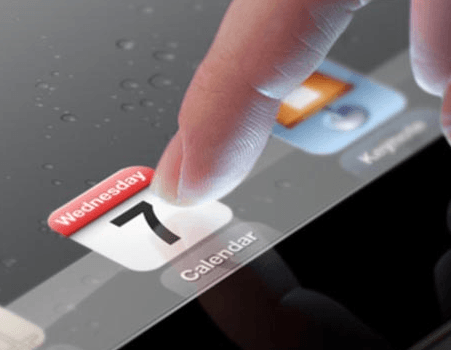 Once again, we have an exciting Apple event upon us. Apple is expected to present the next iPad. If we are lucky, we may find out more about the future of Apple TV. We have heard all kinds of rumors about this. Let's see if this event lives up to expectations.
Trending iPhone, iPad apps:
1:00 PM EST: this is going to take a while to finish. Apple never spills the beans right away. There will most likely be a lot of talk about the success Apple has had so far.
1:02 PM EST: Tim Cook is impressed with the iPad's success. We are too! 172m post-PC products sold.
1:07 PM EST: seems like the iPad is getting Siri … or maybe not.
1:09 PM EST: iOS 5.1 offers Siri in Japanese. It is hard to stay focused when there is some shiny object you badly want to see.
1:11 PM EST: Apple TV … a new one is coming. Bang! Apple TV will have Genius built-in
1:15 PM EST: so you get iCloud, Genius, 1080p, better interface, ….
1:16 PM EST: no price change … will be available next week!
1:18 PM EST: iPad announcement is coming. They are going through the stats right now. This better be a quad core tablet…. 15.4 million iPads were sold in 2011…. fourth quarter only.
1:24 PM EST: looks beautiful. We are talking about the new iPad. The screen is very tempting. It's got a 2048 x 1536 display.
1:27 PM EST: there is a home button. You get better color saturation. So far so good. It has A5X though but has quad core graphics.
 1:29 PM EST: iSight camera … 5 MP sensor … backside illumination
1:30 PM EST: 1080p video recording … temporal noise reduction … voice dictation …
1:33 PM EST: you can now dictate to your iPad. 4G LTE is also on the table.i
1:38 PM EST: battery life … 9 hours on 4G … $499 for 16 GB. … pre-order starts today.
2:00 PM EST: for those of you wondering, the Apple Store is down. They will be back soon with goodies.
2: 11 PM EST: a lot of demos today. There is no iHDTV or iPhone 5 for today. But this is a cool upgrade. Anyone picking up an iPad 3 or Apple TV?
2:21 PM EST: so the iPad 2 will be priced at $399. And the new iPad is called "the new iPad?"
2:22 PM EST: very curious branding move by Apple. Why is this called the new iPad? We know it's the new model. Why not say it's the iPad 3 or iPad HD we are talking.
**Disclaimer: Our articles may contain aff links. As an Amazon Associate we earn from qualifying purchases. Please read our disclaimer on how we fund this site.
You may want to see: