Apple To Go After Jailbroken iPhones?
0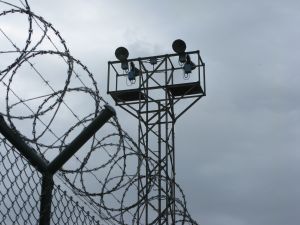 Apple may have failed to convince the government that jailbreaking should be illegal. That does not mean it is ready to give up the fight. Apple has been after jailbreakers for quite some time (even going as far as closing down some hackers' accounts). The company may have failed to stop jailbreakers for now, but it is planning to go after those jailbroken phones. A patent filed by Apple in 2009 clearly shows the company's intent to stop iPhone thieves and jailbreakers. In that patent, Apples goes into details of what makes a compromised device and how it intends to deal with such units.
the particular activity comprises one or more of hacking the electronic device, jailbreaking the electronic device, unlocking the electronic device, removing a SIM card from the electronic device, and moving at least a predetermined distance away from a synced device.
Once your device realizes that it's been compromised, it can start acting in a weird fashion. It could start recording information or even show a notification on its screen. Apple intends to go one step further. Why send a notification to a jailbroken phone when Apple can just disable a few feature here or there.
information related to the current user's identity (e.g., the current user's photograph or voice recordings), operation of the electronic device (e.g., keylogs of any keystrokes, screenshots of the electronic device, any communication packets (e.g., Internet packets) served to the electronic device, or information related to a computer that has been coupled to the electronic device), location (e.g., location coordinates, geotagged photographs, photographs of the surrounding area), the mode of transportation of the electronic device, or any combination of the above can be gathered…. access to one or more applications or sensitive information can be restricted or prohibited, sensitive information can be erased or backed up on a remote server, or any combination of the above.

Trending iPhone & iPad compatible gadgets:
There will be ways around such tactics. But there is no question Apple is stepping up its fight against jailbreakers. I assume this will be similar in some ways to Microsoft's activation program for Windows. That program did not allow Microsoft to stop all pirated Windows copies. It did make it extremely hard for the average user to get those bootleg copies to work. Since jailbreaking is not illegal, this is a can of worm Apple may not want to open.
Would you still jailbreak your phone knowing what Apple has been planning all along ?
**Disclaimer: Our articles may contain aff links. As an Amazon Associate we earn from qualifying purchases. Please read our disclaimer on how we fund this site.
You may want to see: