Is Verizon CDMA iPhone Really Coming?
0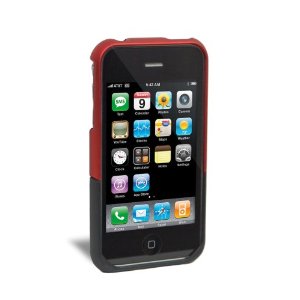 For months, we have been hearing rumors about Verizon iPhone coming to the market sometime in 2011. As is always the case with Apple rumors, a lot of these Verizon CDMA iPhone stories are just fiction. Verizon may have attacked iPhone in the past. It carries some of the top competitors to iPhone. That has not stopped the company from announcing its desire to carry iPhone:
We don't feel like we have an iPhone deficit. We would love to carry it when we get there, but we have to earn it,
said Verizon's Ivan Seidenberg. After months of going back and forth, Verizon is still talking about "earning" the new iPhone. That is not good news for folks who are tired of AT&T's service and want to get their favorite phone under another carrier. Apple could just go around Verizon and straight to Sprint. But that is not the best scenario for consumers.
Another rumor suggests that Pegatron will start manufacturing CDMA iPhones in November. Digitimes claims Apple is prepared to ship 3-4 million CDMA iPhones in the first quarter of 2010:
Pegatron Technology is expected to begin volume production of a CDMA-version iPhone 4 in November with total shipments likely to reach 3-4 million units in the first three months, and 10 million by mid-2011
Verizon, for what it is worth, is hopeful that it can get its hands on iPhone (and get Apple to be on board with its new network):
I think 4G will accelerate the process, and any other decisions Apple makes would be fine with us. Hopefully, at some point Apple will get with the program.
Negotiating with Apple over the right to service one of the most popular phones in the world can be difficult. But make no mistake about it. Verizon iPhone is coming. Verizon's executives won't go out of their way to talk it if something was not in the works. Apple needs Verizon and Verizon needs Apple. It's a logical match at this point.
**Disclaimer: Our articles may contain aff links. As an Amazon Associate we earn from qualifying purchases. Please read our disclaimer on how we fund this site.
You may want to see: