Verizon 4G LTE iPhone Coming After Christmas?
0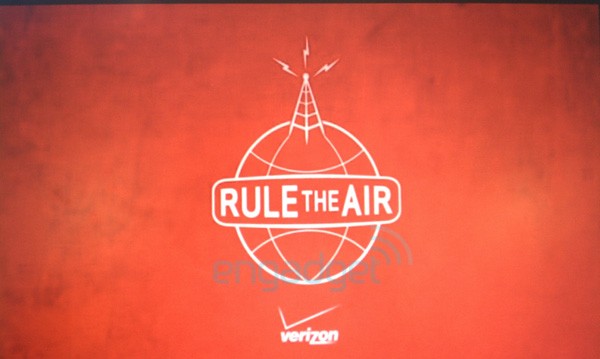 As we get close to the end of the holiday season, Verizon iPhone rumors are heating up again. If everything that was claimed on the Internet came through, we would have Verizon iPhone already in our hands. While the chances of Verizon offering an iPhone before 2011 is slim, it seems some are still holding out hope. A MacDailyNews has claimed that not only the phone is ready to go, Verizon staff are fully trained for the carrier to start offering the device as soon as possible:
iPhone 5 was planned to debut in summer as LTE-only, for all contracted carriers, but the clock is ticking and nobody thinks either Verizon or AT&T can get to critical mass to offer an LTE-only version
Steve Jobs is said to be upset that carriers cannot seem to get their LTE act together more quickly
Apple is "helping" U.S. carriers (money?) to build out LTE more quickly
Is Verizon iPhone ready already? We can buy that. But this rumor seems to be getting the timing wrong. Verizon will most likely take advantage of CES 2011 to push Verizon iPhone. The Steve Jobs part of the rumor is hard to believe as well. Verizon could start teasing consumers with iPhone related ads after Christmas. But it is highly doubtful for its iPhone to debut in 2010.
When Verizon iPhone does make its debut, most experts expect it to cost AT&T a good number of subscribers. Just recently Consumer Reports crowned AT&T has the worst carrier. A good number of AT&T iPhone owners may be ready to ditch their device to join other carriers. Verizon seems desperate for the deal too. While DROID products have brought the carrier some success, the company is banking on iPhone to achieve further network growth.
According to Piper Jaffray analyst Gene Munster, Apple may only sell 2.5m more iPhone units in 2011 courtesy of its deal with Verizon, with the majority of Verizon's sales coming at the expense of AT&T. Apple always beats these conservative estimates. Nevertheless, the folks at AT&T should be feeling the pressure as the iPhone world gets ready for Verizon iPhone.
**Disclaimer: Our articles may contain aff links. As an Amazon Associate we earn from qualifying purchases. Please read our disclaimer on how we fund this site.
You may want to see: