Shoppers Avoiding iPhone 4 or AT&T?
0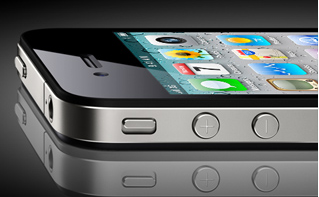 Apple has had a very successful year considering all the issues that it has had to deal with (especially with iPhone 4). Apple's problems started weeks for iPhone 4 release when a blogging community leaked information about the device by picking up a lost iPhone. Then came antennagate and Apple had to give up free cases to disgruntled customers. Other small glitches did not help iPhone's case either. Considering all the issues that iPhone 4 has had, it would not be surprising to see some people decide against picking up an iPhone. But just how badly has antennagate affected Apple's sales? Apparently, it's not the biggest issue for Apple.
According to a poll by analyst firm Piper Jaffray, antennagate has hurt Apple iPhone sales, but it does not even get close to the effect AT&T has had. More than 60 percent of people polled for this survey have stayed away from iPhone 4 due to AT&T's bad reputation. AT&T has gotten a bad name for its quality of service, but other carriers have their disgruntled customers too. In fact, it's not clear whether a Verizon iPhone can outperform AT&T's iPhone.
Apple and Verizon have been going back and forth to bring Verizon iPhone to the masses in early 2011. There is no guarantee that the quality of service will be much better with Verizon. But many shoppers seem to have formed a positive opinion for such a device. The demand is already huge for such a device. In fact, many AT&T customers are expected to switch to Verizon to get their hands on that flavor of iPhone.
iPhone 4 is one of the best smart-phones on the market. The device performs OK with AT&T's service. Let's hope the quality of service improves dramatically under Verizon. AT&T may not deserve all the negative publicity that it has gotten over iPhone, but we will know in a few months whether Verizon iPhone is that much better.
**Disclaimer: Our articles may contain aff links. As an Amazon Associate we earn from qualifying purchases. Please read our disclaimer on how we fund this site.
You may want to see: