Steve Jobs Hints At Larger iPads?
0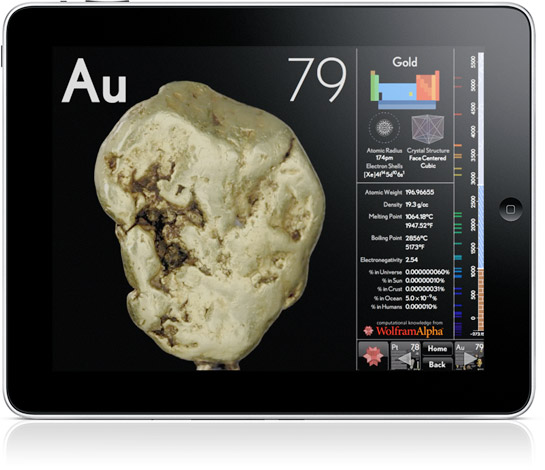 While many experts have argued for smaller iPads (7 inch or less) in the past few months, we have always been hopeful about the possibility of Apple releasing 12+ inch tablets. 7 inch tablets can be useful for travel and those who spend a lot of time on the road, but they could be too small. Steve Jobs seems to agree:
It's meaningless unless your tablet also includes sandpaper, so that the user can sand down their fingers to around one quarter of their present size…  There are clear limits on how close you can place things on a touchscreen, which is why we think 10 inch is the minimum screen size to create great tablet apps.
Did you see that? Steve Jobs is bashing smaller tablets on the one hand and hints at larger iPads being in the works at the same time. Apple's CEO did make fun of e-book readers and tablets a while ago and still drove the company to release the iPad anyway. Smaller iPads are not dead by any means as long as people are craving for them.
One naturally thinks that a 7-inch screen would offer 70 percent of the benefits of a 10-inch screen…this is far from the truth. Seven-inch screens are 45 percent as large as an iPad.
Apple fans should take Steve Jobs' words with a grain of salt. Apple may not be interested in 7 inch tablets but it has no problem pushing much smaller iPod Touch units. Apple could play a waiting game to see how Samsung Galaxy Tab and other smaller tablets will do in this market. There is no question there will be demand for larger tablets as well. If Apple goes ahead with those, we still won't be seeing them anytime soon.
In the meantime, Apple seems to be finalizing Verizon iPhone and getting it ready for its release in early 2011. Boy Genius Reports that Verizon iPhone may be in its final testing stage already:
More like this ➡️
here
we have been told that iPhone model 3,2 — what everyone is assuming to be the Verizon (or at least CDMA-compatible) phone — just hit the "AP" testing stage. This is the very last stage before retail release; final hardware, almost final software.
iPhone 5, which is separate from Verizon iPhone, is in early stages at this point (will also be released in 2011). 2011 already looks much more exciting than 2010 for Apple fans, doesn't it?
**Disclaimer: Our articles may contain aff links. As an Amazon Associate we earn from qualifying purchases. Please read our disclaimer on how we fund this site.
You may want to see: