25 Killer iPad 2 Accessories
0
iPad 2 may not be a revolutionary upgrade over its predecessor but it is still hard to topple for Apple competitors. It is slim, affordable, and powerful. If you plan to use your iPad 2 heavily for work or entertainment, you may want to invest in a few add-ons to help you get more out of your device. These 25 iPad 2 accessories are well worth checking out:
Also check out:
iPad 2 Cases
Every iPad owner needs a decent case to keep his/her tablet protected against accidents and from scratches. These iPad 2 cases are pretty decent: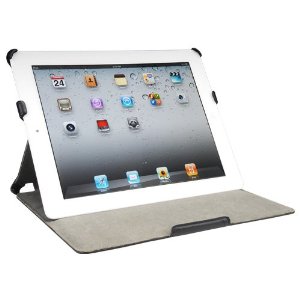 Toblino 2 iPad 2 Case: a attractive leather case for your tablet that keeps it protected from all sides. It puts your device to sleep when closed.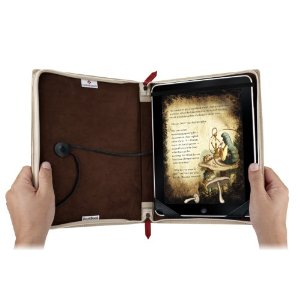 Twelve South BookBook: works for your iPad and iPad 2. It makes your tablet look like a book. The spine in the back can handle impacts.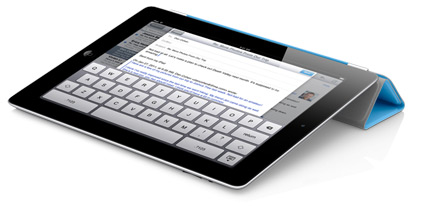 iPad Smart Cover: needs no introduction. If you watched Steve Job's iPad 2 presentation, you have seen this in action. It does not offer the best protection for your device though.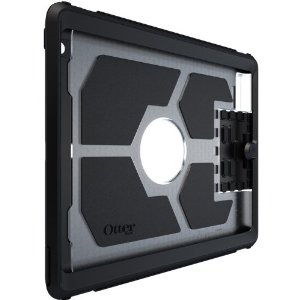 OtterBox Defender Series Hybrid Case: need a case to keep your tablet protected against shocks and bumps? This case can handle a lot of abuse.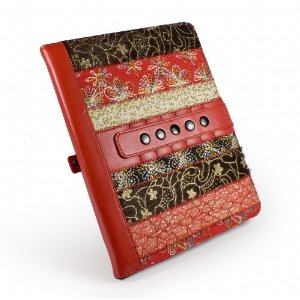 Tuff-Luv Marrakesh Case Cover for iPad: an animal friendly case for iPad. It is quite stylish and can do a decent job protecting your gadget. It can be used as a stand too (30 degrees – 75 degrees).
iPad 2 Docks
iPad docks are quite useful if you want to use your tablets in your office in a more organized fashion. These 5 iPad 2 docks look good and get the job done: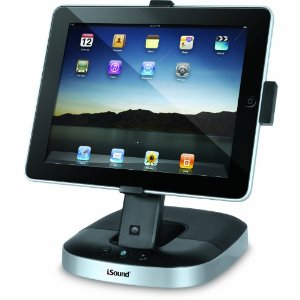 iSound Cinema Sound for iPad and iPad 2: a speaker and charging dock for iPad which supports multiple viewing angles. It has a wireless remote too.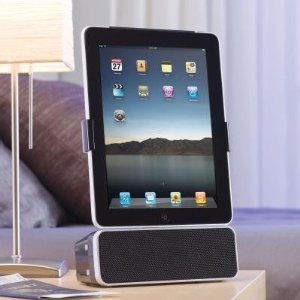 iDesign Portable iPad Speaker with Dock: another decent speaker dock for your iPad. It is compatible with the original iPad too.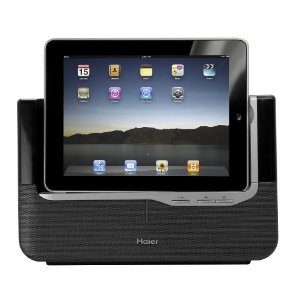 Haier "The View" Docking System: works with all your iOS devices. This system has 4 front speakers and 2 passive woofer with video out capability.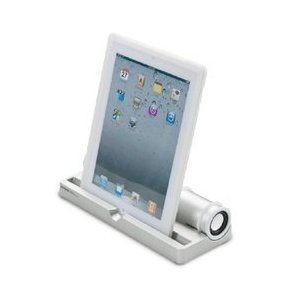 KEYDEX iPad 2 Stand and Speaker: a compact stand and speaker solution for your tablet. It can keep your device in both portrait and landscape positions.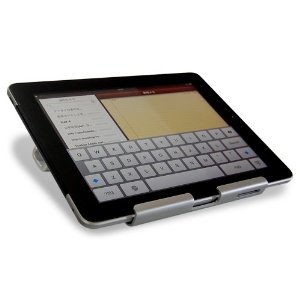 iClooly Aluminum Sync and Dock Stand: a simple looking dock stand for your tablet. It offers multiple viewing angles. It can be used for charging and syncing too.
iPad 2 Mounts
Want to use your iPad 2 in your car to entertain your passengers or get information on the road. These mounts can help: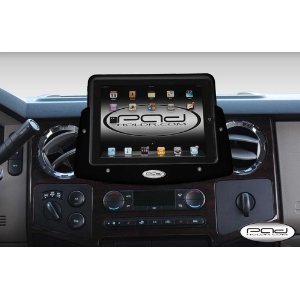 Padholder iPad 1 and 2 Holder: a universal mount for both generations of iPad. Installs your gadget on your dashboard without damaging it.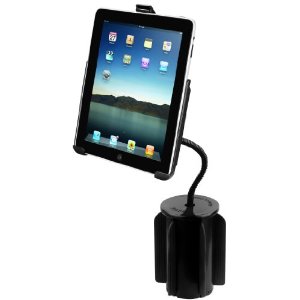 RAM Mounting Systems Flexible Arm Mount for iPad: enables you to mount your gadget in your car easily. Offers shock and vibration isolation and is pretty light-weight too.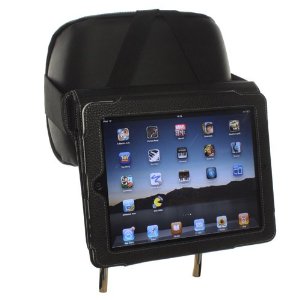 Snugg iPad 2 Car Headrest Mount Holder: perfect choice if you intend to use your iPad to entertain your passengers in the back of your car.
Keyboards / Keyboard Cases
Not everyone likes typing on iPads. The touch-screen is great for getting work done but not so much if you are a writer or typist. In those cases, getting a keyboard for your iPad is not a bad idea. These iPad keyboards should help: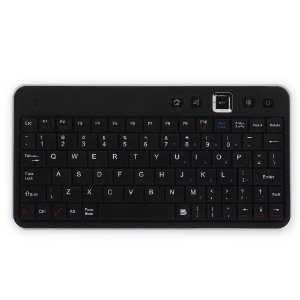 CaseCrown Portable Bluetooth Wireless: a portable, compact keyboard for your tablet. Its battery will last you up to 120 hours.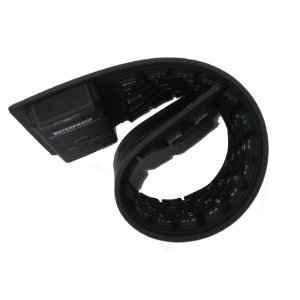 Menotek Flexible Bluetooth Waterproof Mini Keyboard: a flexible mini keyboard for your iPad. Has a USB bluetooth adapter. Works with Xoom and Galaxy Tab too.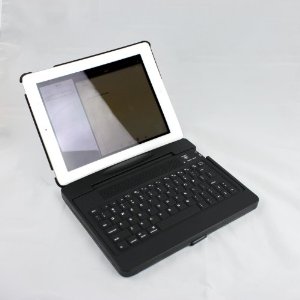 Menotek iPad 2 Bluetooth Keyboard Plus Snap On Case: a good option for those of you looking for a keyboard case for your gadget. The keyboard is waterproof and removable.
Adapters & Chargers
In a perfect world, Apple would ship its tablets with all the adapters and chargers one would need. Unfortunately, you have to pay a bit to get your hands on the appropriate adapters. Here are a few iPad adapters/chargers that stand out: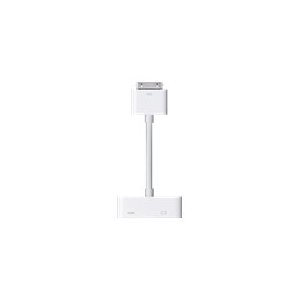 Apple MC953ZM/A Digital AV Adapter ZML: lets you show everything that is displayed on your iPad 2 screen on a bigger screen. This is an official Apple adapter.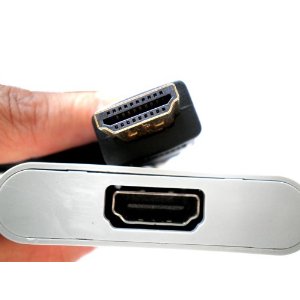 iPad, iPod touch, iPhone 4 dock connector to HDMI adapter: a super compact HDMI adapter for your iOS devices. Transmits your video/audio to your HDTV.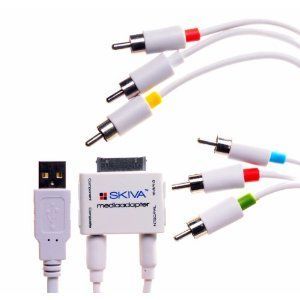 Skiva Component+Composite Video / AV Cable: this kit contains component, composite, and audio cables for your tablet. Lets you connect your iPad to your projector.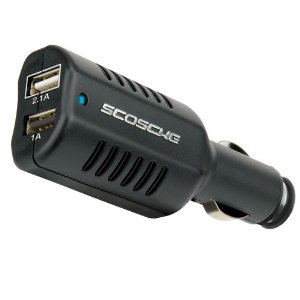 Scosche reVIVE II Dual USB Car Charger for iPad: if you plan to take your iPad with you for a road trip in your car, you are going to need one of these.
Other add-ons
There are hundreds of other iPad 2 accessories that you can pick up to get more out of your device. Here are 5 that stand out: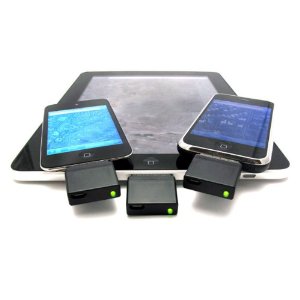 Bad Elf GPS Receiver: adds GPS capability to your WiFi-only iPad 2 tablet. This 66-channel MTK GPS receiver does not require you to jailbreak your device.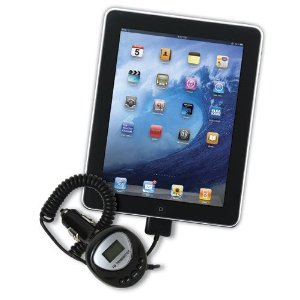 Grantwood Technology's FM Transmitter: plays the music sitting on your iPad 2 through your car's stereo. It covers FM channels ranging from 87.9 – 107.9 MHz (distance within 10 feet).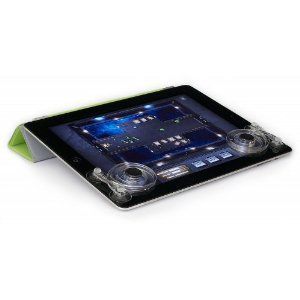 Ten One Design Fling Game Controller: lets you get a better feeling for your games on your iPad. It could potentially improve your performance.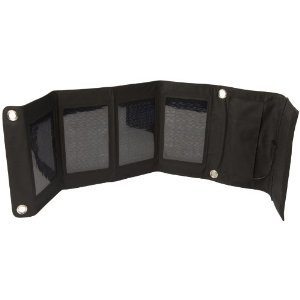 Goal0 12401 Nomad 13.5M Solar Panel: a solar panel that can charge your device if you are spending some time outdoors, hiking or engaging in other activities.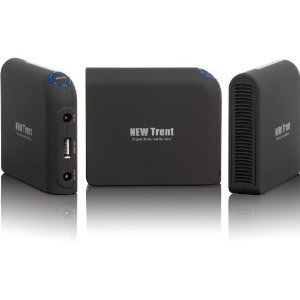 New Trent itruck IMP880 External Battery: perfect for emergency situations. It can add up to 15 hours movie time for your tablet.
Please add your favorite iPad 2 related products below.
**Disclaimer: Our articles may contain aff links. As an Amazon Associate we earn from qualifying purchases. Please read our disclaimer on how we fund this site.
You may want to see: